FLawlessly Executed
The Menu
As a Dallas TX caterer, we bring memorable flavor and exceptional presentation to every catering menu. From heavy hors d'oeuvre buffets or five course plated dinners to high tea served with your Grandmother's china, Gil's Elegant Catering proudly creates customized menus that fit your taste and budget. Our goal is to provide incredible taste, highly professional service, and exquisite presentation—all tailored to your creative vision. Tantalize your taste buds while browsing through our extensive list of menus, carefully crafted to ensure a successful event from start to finish.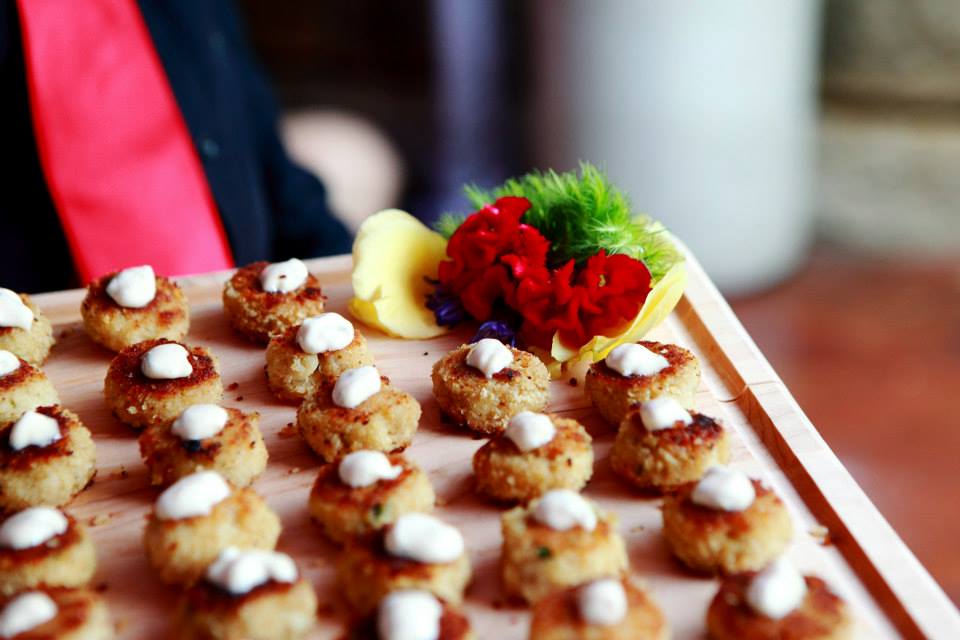 Award-Winning Chefs and a Tradition of Excellence
Thanks to Gil's talented and award-winning chefs, you'll receive exactly what you expect, and pleasantly more. From elegantly traditional wedding receptions to authentic Texas-style rehearsal dinners, and from corporate functions such as luncheons, galas and product launches, our events bring the latest in cutting-edge cuisine. Gil's will create unique and customized menus tailored to your individual tastes and budget.
For Any Occassion
Don't fret if you can't find exactly what you are envisioning for your event; just contact us via form, phone, or email and our Executive Chef James Sparks will customize a menu just for you. As a renowned Dallas TX caterer, Gil's has ample experience designing one-of-a-kind menus that will fit your needs and wow your guests.
"Thank you so much for everything. We have heard nothing but great things from our employees about the food and the service on Saturday! It was a pleasure working with you and your team. I look forward to using you all again in the future!"
– Laura Clark, Munch, Hardt & Associates
"I cannot tell you how delicious it was. We had so many compliments on the food and service at the wedding. Gil's definitely thought of everything and more and went above & beyond anything my husband or I could have imagined."
"I just wanted to give you a huge heartfelt thank you for the truly amazing job that Gil's did at our wedding. The food was unbelievable. I have had more people than I can count, come up to me and rave about how wonderful the food was! I even had people call me days after just to make sure they told me how much they liked it! I really just can't thank you enough for helping make our wedding so truly perfect!"
"Oh my goodness…where do we begin to even try to tell how utterly MAGNIFICIENT the food was Saturday night!! Everyone was raving about how delicious everything was and the fact that they went back for 2nds (possible 3rds) was testimony!"
– Mary Beckham – Mother of the Bride
Let Us Cater Your Dream Event