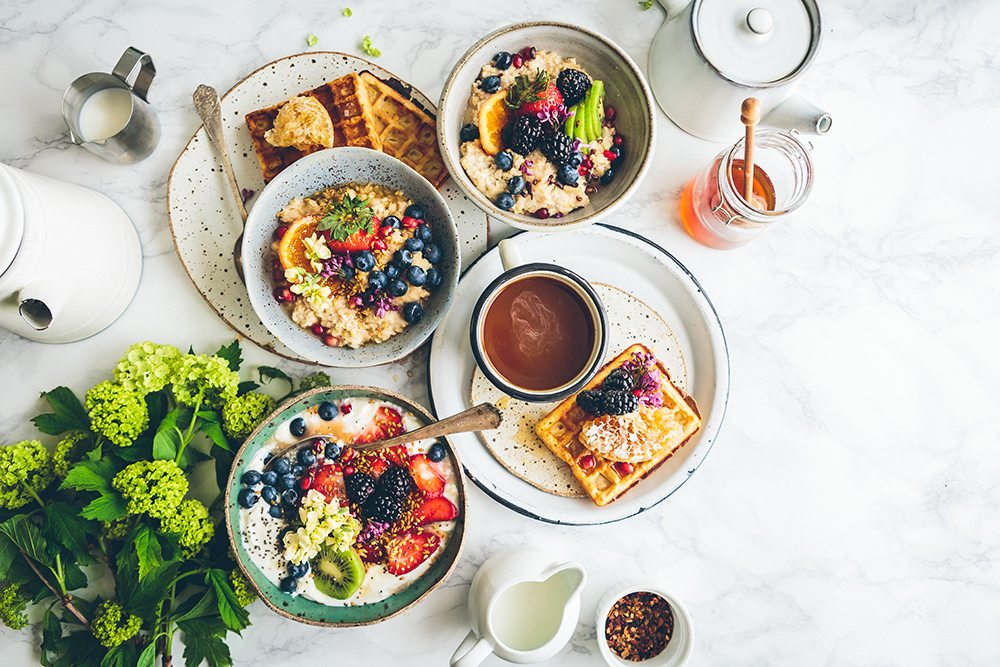 Dallas Wedding Caterer
There are always new trends coming about in the wedding world, and the newest trend is one that we on board for —brunch weddings! We all love brunch, and it would be even more enjoyed with everyone you love surrounding you on such a happy day. Let us help you couple your big day with everyone's favorite past time here in North Texas. Are you looking to ramp up the uniqueness of your wedding with brunch foods? As your favorite Dallas wedding caterer, we can help with that.
Think of all the brunch trends that we see in the Dallas area and know that they could easily be a part of your special day. Brunch weddings bring a whole new category of food which means a more unique menu for you to choose from.
For finger foods and hors d'oeuvres, pastries become an option, like croissants, muffins, and gourmet cinnamon rolls. You can couple the pastries with full breakfast items that may include breakfast tacos, waffles, and we can even do chef prepared individual omelettes for each guest to make the experience even more unique!
On top of the unique food options, alcohol and bar options are differing, too. If you like bloody mary bars, mimosas, tequila sunrises, and mint juleps, then a brunch wedding might be the type of wedding for you!

 
If you have always pictured your wedding as a more intimate or cozy affair, a brunch wedding might be for you. It will feel like you are having a beautiful brunch with all of the people that you love. We at Gil's Elegant Catering would be more than happy to help you out on your wedding day to create the perfect menu for your brunch wedding. It will be a wedding meal that no one will forget. Contact us for our brunch catering!