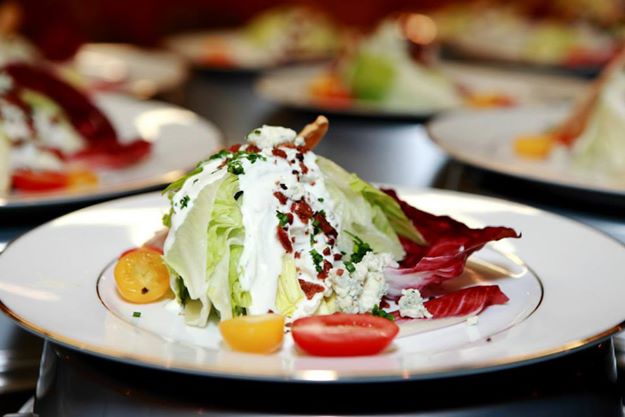 As a Dallas event caterer we're excited about what's happening in the industry this year. From playful dessert station to plated dinners, here are some food trends we anticipate gaining in popularity this year.
Present Something Unexpected
We're seeing a trend in couples really having a lot of fun with cocktail hour hors-d'oeuvres. Impress your guests either through flavor profile or presentation (or both!).
Welcoming Back Tradition
After several years of the industry shifting to unconventional food experiences at weddings, there seems to be an appetite and nostalgia for plated meals reemerging.
Grab-and-Go Dessert Table
Once dinner is over however and it's time to hit the dance floor, couples are opting for a grab-and-go style for desserts with an assortment of fork-free options for easy takeaway.
Merging Cultures Through Food
More and more couples are going back to their roots and honoring their cities or family heritage in their menu creation. It's important to have a caterer that can provide a diverse menu to cater to different palettes.
Subtle Substitutes
As more couples embrace different dietary restrictions, the food industry is blurring the lines between what's vegan, gluten-free, paleo and your traditional dishes. There is now an emphasis on creating inclusive menu items that are seamlessly modified and are just as delicious.