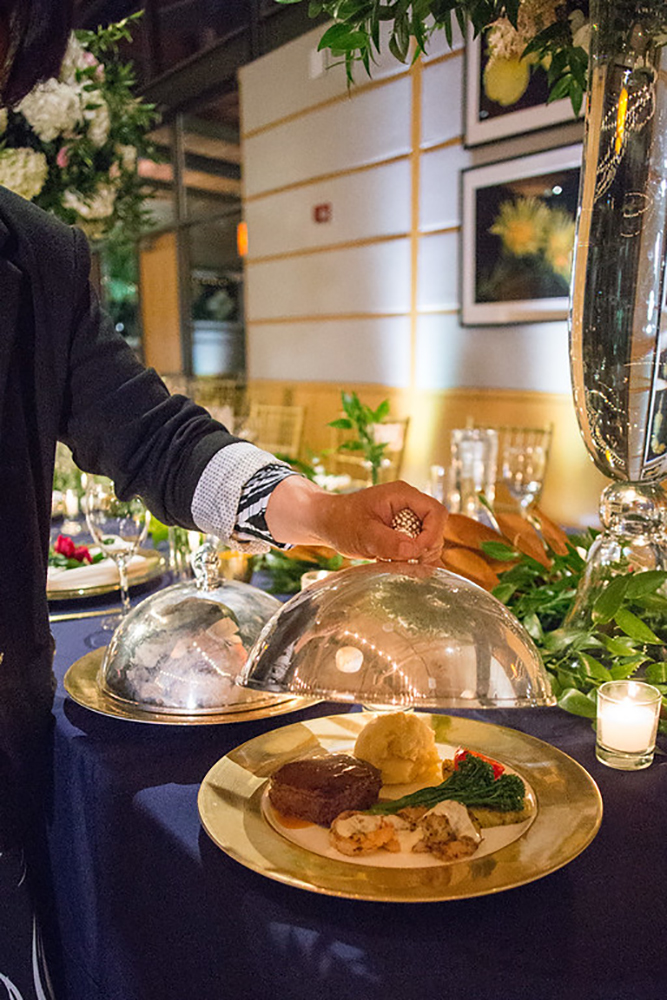 Dallas Wedding Caterer
As a Dallas wedding caterer, we know one of the best thing about Thanksgiving is the food (obviously). If you'd like to infuse your wedding menu with some Thanksgiving flavors we've got some ideas for you.
Inspired by Thanksgiving Turkey
Serve our Mini Cuban Sandwiches during the cocktail hour. Our Smoked Turkey option with Neufchatel, sliced mango and crispy fried onions are perfect way to incorporate your typical Thanksgiving main course in a subtle and unexpected way.
Inspired by Sweet Potatoes
Want some canapés to pass around? Try our Chipotle Rubbed Pork Tenderloin on Sweet Potato Pancake and Southern Chutney.
Inspired by Stuffing
If you're the type of person that fills half their plate with stuffing, than you'll love some Applewood Smoked Bacon-Wrapped Stuffing Bites as an appetizer.
Inspired by Cranberry Sauce
No Thanksgiving dinner is complete without a solid helping of cranberry sauce. A simple Cranberry Crostini has cranberry sauce on toasted bread sprinkled with brie, crumbled goat cheese and rosemary is the perfect mini desert.
Inspired by Pumpkin Pie
You could give each one of your guests on of our delicious Individual Chocolate Cream Pies or create an entire pie display bar for guests to choose their favorite fall flavors such as apple, cherry and pumpkin.