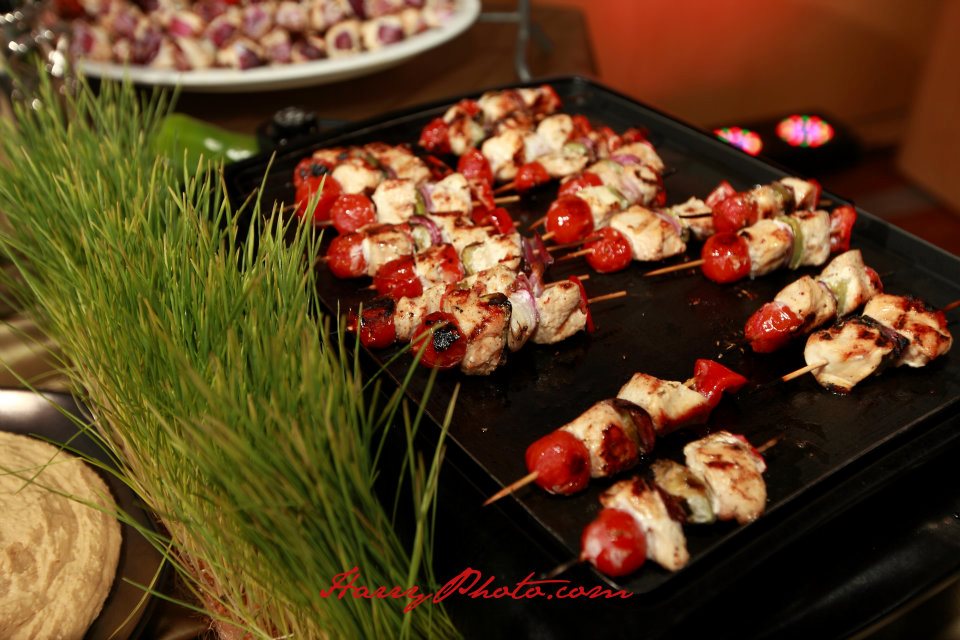 Weddings are a celebration of love and unity. However, at Gils Elegant Catering, weddings are also a time to enjoy some delectable food that teases your taste buds like no other.
Are you looking for the best time and place to incoporate some fun menu items into you Dallas wedding? Cocktail hour has a very relaxed and fun aura, so it's a great time to get creative with the food.
Here are a couple fun favorites when it comes to hor d'oeuvres at your wedding.
Fried Chicken and Waffles
Chicken and waffles can get really filling. You don't want your guests to miss out on the delicious catered dinner, so miniature versions are a total hit. Bite-size pieces of fried chicken and tiny circle waffles are a delicious option.
Grilled Cheese and Tomato Soup
Tomato soup served in a shot glass along with wedges of grilled cheese sandwiches will tantalize your guests' taste buds and leave them craving for more.
Mini Corn Dogs
Corn dogs aren't just for the kiddos anymore! Mini corn dogs are guaranteed to be a favorite. Serve them with a small dollop of mustard and ketchup and maybe even a shot glass full of beer.
Skewers
Skewers served on a tray are both chic and beautiful. Get creative with your choices of what goes on the skewer, consider what you and your soon-to-be spouse love and incorporate some of those ideas here.
Sliders
Almost always a guaranteed favorite mini burgers are a must for our fun loving couples. Lay out a range of options for your guests to choose from.
The best part about bite-size food portions is that you can really introduce your guests to flavors that you love and give them a preview into the type of meal or event they are about to experience. Choose your preferred route and get creative.