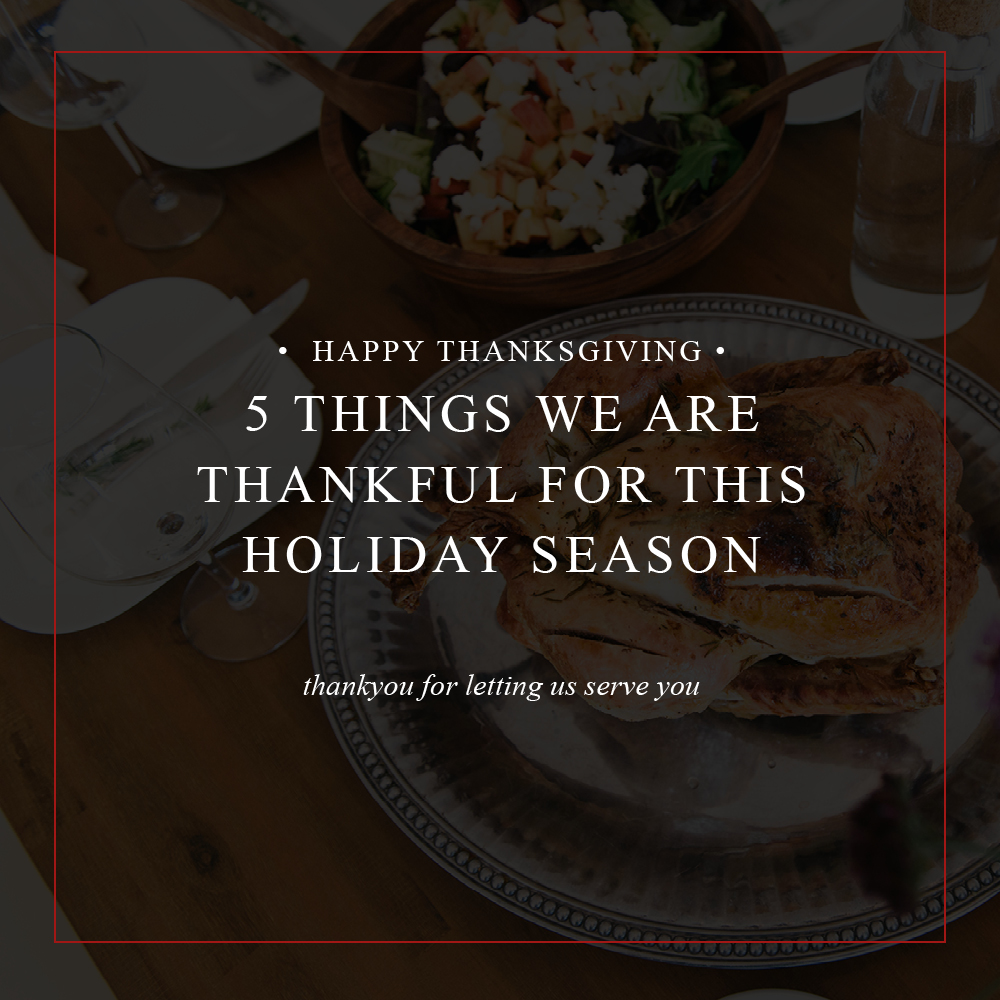 Having been a DFW corporate caterer and social events caterer for almost 30 years, we have a lot to thankful for this holiday season. We wanted to thank those who have helped us along the way and thank you, our wonderful customers for letting us serve you.
Our Customers
We are grateful to be able to work with such fantastic couples and businesses every year. It's the reason we do what we do every day and the satisfaction of pleasing a customer is what drives us to work harder and improve each time. When we receive glowing reviews from our clients we know that all our planning and hard work was well worth it.
Our Staff
We do our best to put together the most passionate team available. It is exciting for us to work with an executive chef and a culinary team who are so committed to keeping our menus current with fabulous flavors and spectacular presentations!
Our Families
We couldn't do the work that we do without the support of our families.
Our Industry
Our industry is full of creative people that we've had the pleasure sharing culinary ideas and create solutions with. We've also been very lucky to collaborate with and be recommended by more than 70 venues in the Dallas and Ft. Worth area. Those personal connections mean so much to us.
Our Community
We love being part of the Dallas community and are proud to call Dallas home.