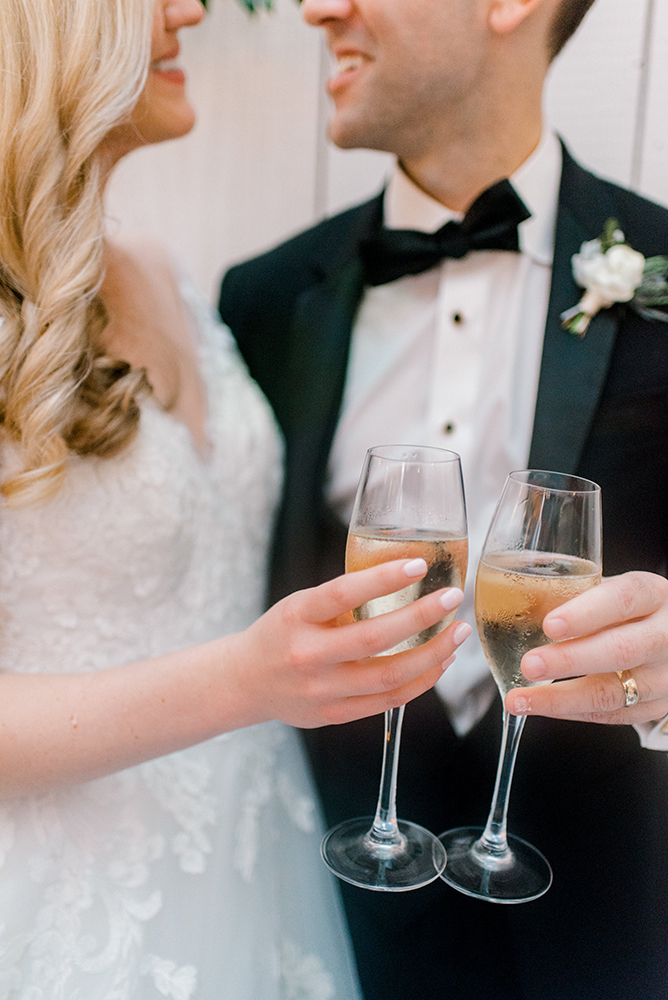 When it comes to DFW wedding catering, one can never be to prepared. If you're guests have traveled a long way, chances are they will be thirsty and a little hungry. A thoughtful gesture is to serve a cold drink and a snack to guests once they arrive at the ceremony. Check out these snacks and drinks and see if you would incorporate any of them in to ceremony.
Popcorn
Popcorn is a universal treat and perfect for snacking on during the ceremony. Consider branding your popcorn bags by stamping them with your logo or ceremony program. You can easily sub out popcorn for other popular on the go snacks such as trail mix.
Welcome Beverage Bar
A welcome beverage bar where guests can choose their drink of choice before finding their seats is the perfect way to welcome guests to your wedding. A cold beverage such as beer, rosé, rosemary lemonade, and water is especially welcome during the warmer months. For cooler seasons a coffee, tea, cocoa or cider bar is a great way to keep guests warm and cozy.
Passed Canapés
Having a more formal affair? Serving passed canapés like Swedish meatballs or devilled eggs is a great way to impress your guest. The thoughtfulness of these bite sized snacks goes along way to keeping guests comfortable until the main meal and allows them to enjoy your I dos without an empty stomach.