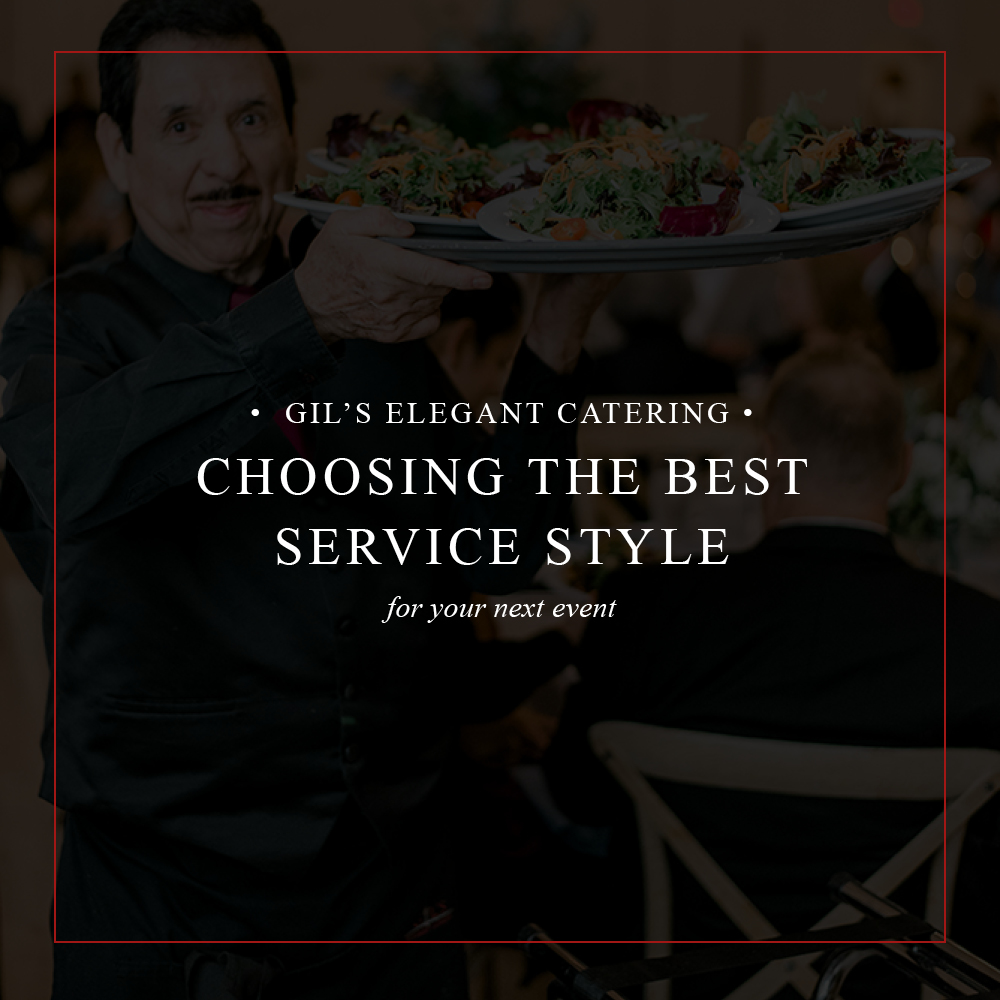 Event Catering in Dallas
Event catering in Dallas offers many unique service styles to best compliment your event. However, many event hosts are not aware of all the different options out there. For example, would your event benefit more from a hand style service or plated service? If you're not sure, no problem. We're here to clear up the confusion about our different service styles.
Table Displays & Hours d' Oeuvres
Guests usually stand and eat light foods from a buffet-style table. Sometimes referred to as "walk and talk". These foods should be easy to eat standing up and not require utensils. This can also be done for desert displays.
Passed Hours d' Oeuvres
Guests serve themselves using cocktail napkins. This is usually an inexpensive choice for couples who want to give guests a light snack and service. This style is only appropriate for finger food dishes that are not messy.
Buffet & Themed Dining
Food arranged on a table, so guests can move along the buffet line and serve themselves. Typically, guests take their plates back to their tables.
Action Stations
Similar to a buffet but the Chefs prepare and serve the food at the table, rather than in the kitchen. Sometimes called "Performance Stations" or "Exhibition".
Family Style
Large serving platters are set on the table by servers. Guests help themselves from a lazy-suzan or pass the food around to one another.