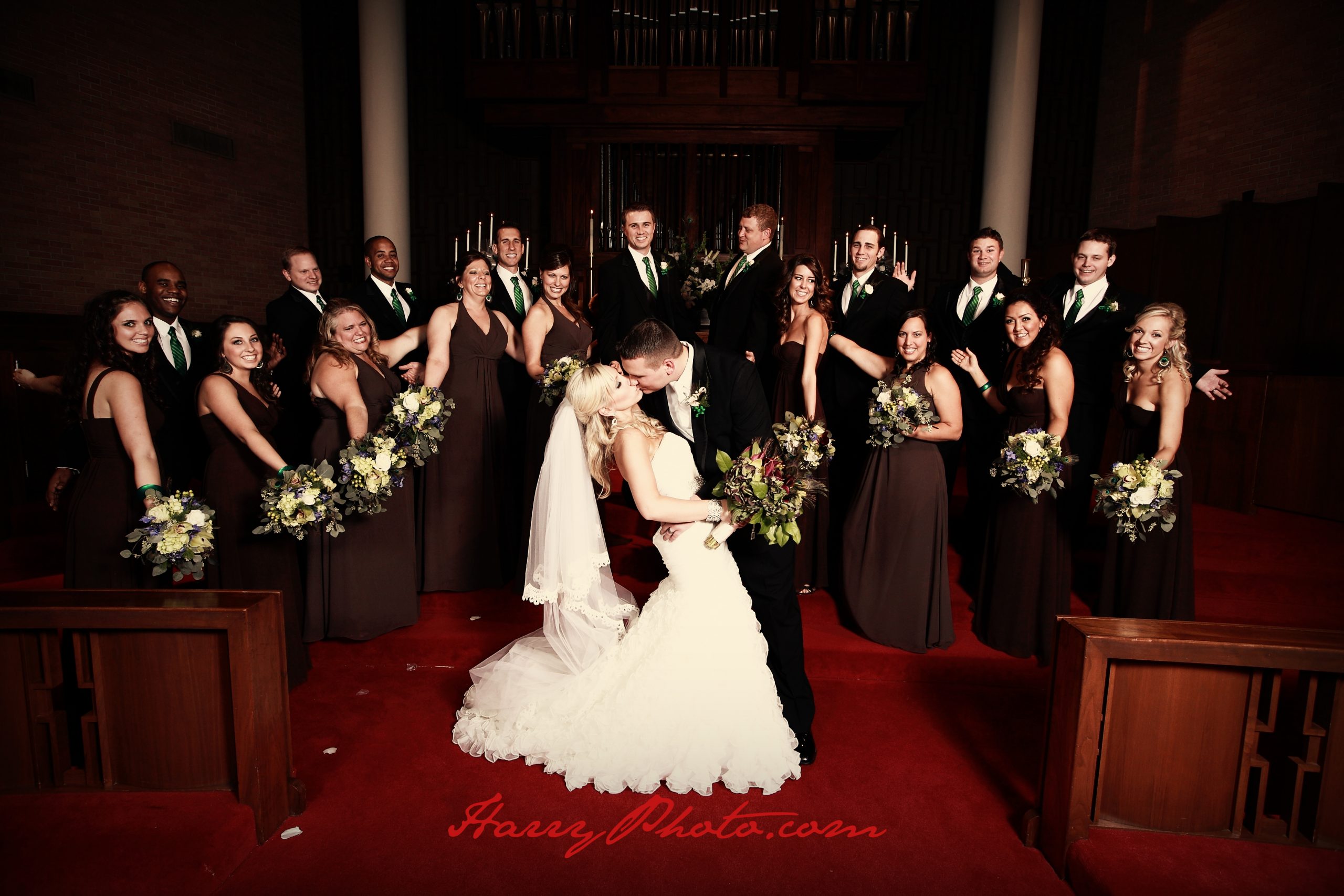 We have some wedding day advice for you! Far too often we see brides who forget to eat before they walk down the aisle. Whether it's nerves, excitement or a mix of both, taking care of yourself before you take that walk is essential. With your wedding day comes a rather unfortunate case of the jitters. It is perfectly normal to feel bloated and stressed, but the main goal here is to keep your body healthy, hydrated, and above all, free from the cravings! The wedding stress is bad enough; you do not need an additional boost of hunger to trigger the next bridezilla episode just moments before you walk down the aisle.
Lots of Water
It is essential to stay hydrated on your big day. Wedding jitters are natural and weddings often work over a packed schedule. Needless to say it can get a little overwhelming. Keep a bottle of water handy with you at all times to help you stay hydrated and calm.
Keep it Balanced and Avoid Experimenting
The night before the wedding and the day of the wedding itself are not the time to experiment with exotic cuisine. You do not know how your body might react to something unfamiliar provided your stressful and hectic schedule.
Plan your meal for the night before. Be sure to take in an adequate dose of nutrition by incorporating lean meat, vegetables, and something filling like brown rice.
The goal is to keep you well fed but not to the point where you feel like you have had too much to eat. As for breakfast the next day, keep it light and nutritious. Go for something like a green smoothie or a whole grain toast.
Don't be Scared of Fats
Contrary to common belief, healthy fats are actually very good for your skin, hair, and nails. Weddings often call for diets but do not be too harsh on your body. Healthy fats contribute to naturally radiant skin that captures beautifully in photos. Healthy fats include avocados, coconut, eggs, olives, etc.
Keep it Fresh
Fresh fruit and veggies are full of antioxidants, phytochemicals, and healthy fats. In addition to making your skin feel healthy and glowing, they do amazing things for your body as well. They keep you from feeling bloated but keep you full, hydrated, and healthy.
Love for Comfort Food and Fun
Food does not just sustain your body. Food keeps you sane. Stress often triggers the worst cravings. The night before, it is okay to have a small portion of your favorite comfort food to keep you happy and content. Don't forget to take some time out to unwind and dwell in your favorite activities to relax your mind and your body.
Your wedding day is meant to be enjoyed heartily. Stay hydrated, well fed, and above all else, relaxed and composed. We are sure you will do great.