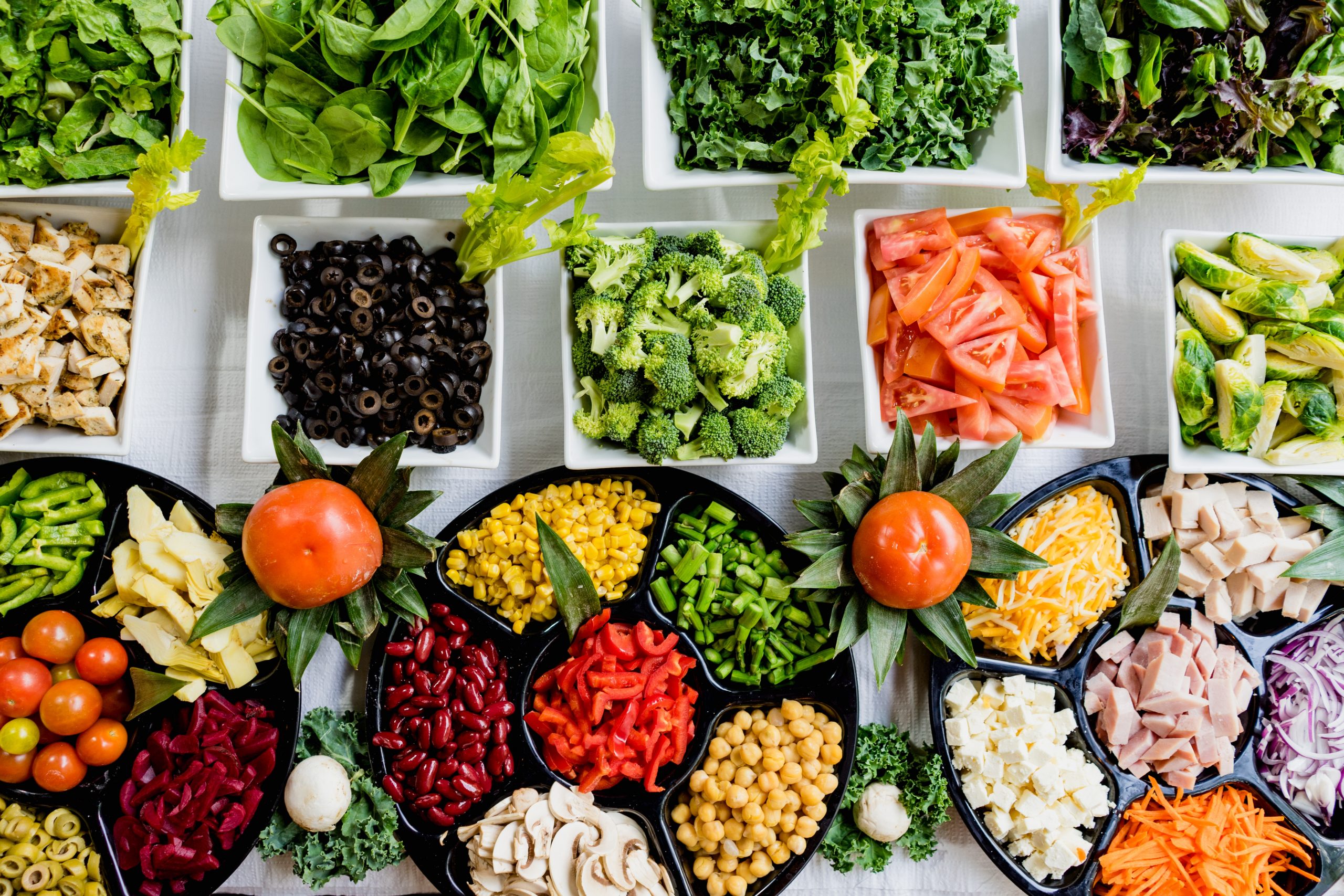 It can feel overwhelming to try and cater a healthy meal for your guests. Instead of reaching for the veggie platter at your next event try serving these healthy alternatives.
Pan-Crisped Salmon
This savory pan-crisped salmon dish is a hearty, healthy meal to serve your guests. Guests will appreciate the healthy option and it's easy to serve with rice, potatoes, vegetables or a salad!
Fajita Bar
Veggies and a lean meat of your choice with tortillas are a perfect healthy way to get your protein and veggies at your event. And the best part of this flavorful meal is you and your guests can assemble them yourselves so you can portion according to your preference.
Quinoa Burgers
This quinoa burgers are topped with roasted red pepper, mayo, and the optional bacon (we can all afford to cheat a little). These juicy, pan-seared quinoa patties are a great healthy alternative to regular patties while still being delicious. We bet you guests will be coming back for more without the guilt of seconds.
Parmesan Crusted Butternut Galette
There's something about the sweetness of squash, the caramel brown butter, the tangy parmesan and the crunchy sage that makes your mouth water. Butternut squash is a healthy alternative that doesn't taste healthy at all. This delectable galette is a perfect healthy pastry for your event.