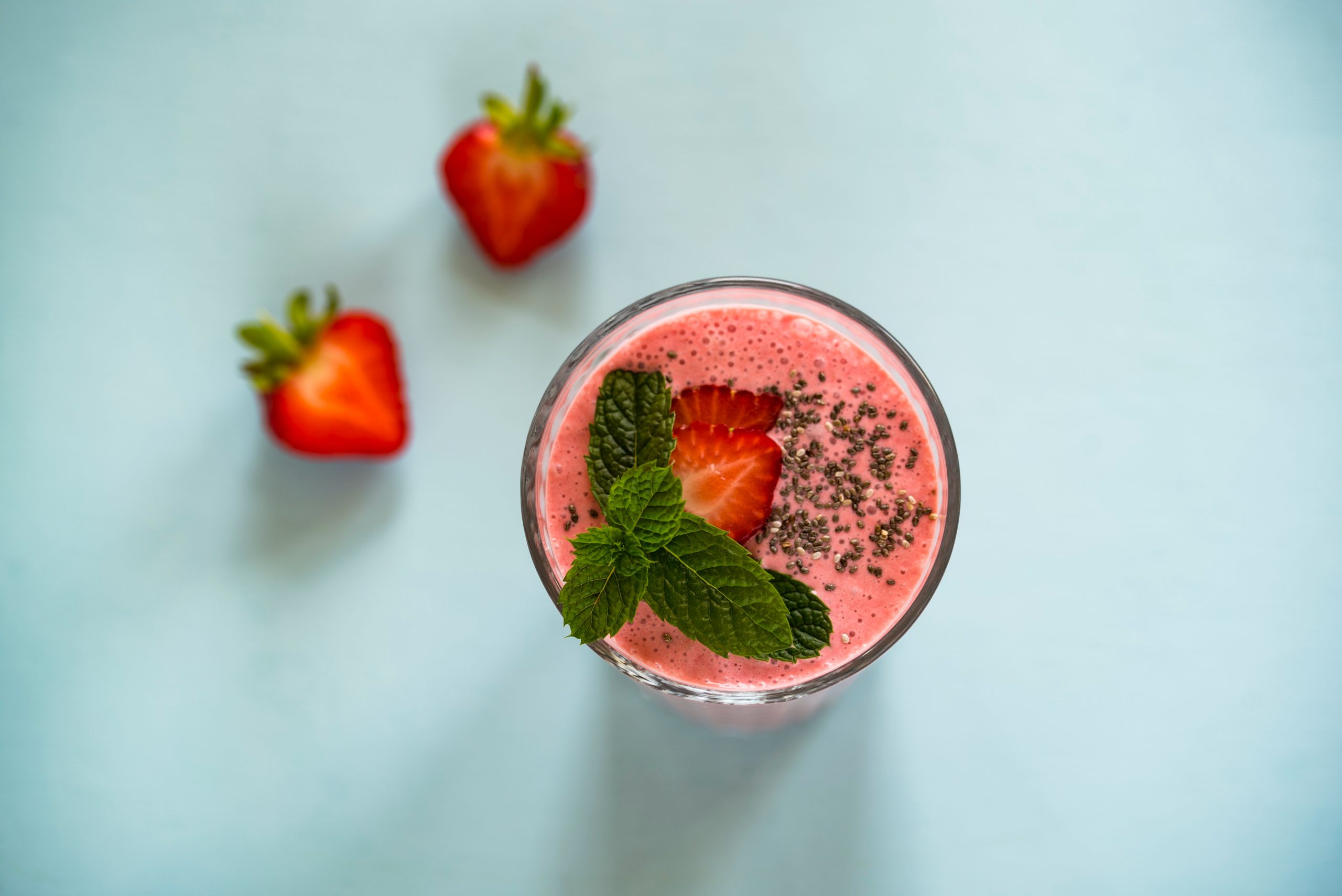 Healthy Party Cocktails
Alcoholic drinks can be a sneaky source of calories, sugar, and even salt—but don't worry. We consulted our experts here at Gil's for a few healthier alternatives.
Fruit Mojito
Prep a classic mojito, but before pouring in the rum and soda, muddle in ¼ cup fresh or thawed frozen fruit like strawberry, blueberry, mango, or kiwi in the bottom of the glass. Top with ice, rum, and seltzer and garnish as desired!
Pom Cosmo
In a shaker with ice, combine 1 shot pomegranate vodka, 1 shot orange liqueur, and the juice of 1 lime. Shake, strain into a martini glass, and garnish with a slice of lime.
Rosemary-Cucumber Lemonade
Stir together juice from 3 lemons and 1 teaspoon honey. Add 1 shot rosemary-infused vodka and ¾ cup seltzer. Garnish with a cucumber spear and lemon wedge.
Lemondrop
In a shaker with ice, combine ⅓ shot. vodka, ⅓ shot fresh-squeezed lemon juice, and ¼ teaspoon honey.
White Sangria
In a wine glass, combine two strawberries (halved), ½ a fresh peach (diced), ½ a pear (diced), 2 shots white wine, and ¼ cup seltzer.
Gin and Juice
Pour over ice: ½ cup of fresh-squeezed orange juice, 1 shot of gin, and ½ cup seltzer.
Watermelon Margaritas
Combine watermelon, a ½ cup tequila, 2 tablespoons sugar, 3 tablespoons fresh lime juice and 1 tablespoon Triple Sec in a blender; process until smooth. Fill each prepared glass with ½ cup crushed ice. Add ½ cup margarita to each glass. Garnish with lime wedges or melon balls, if desired.