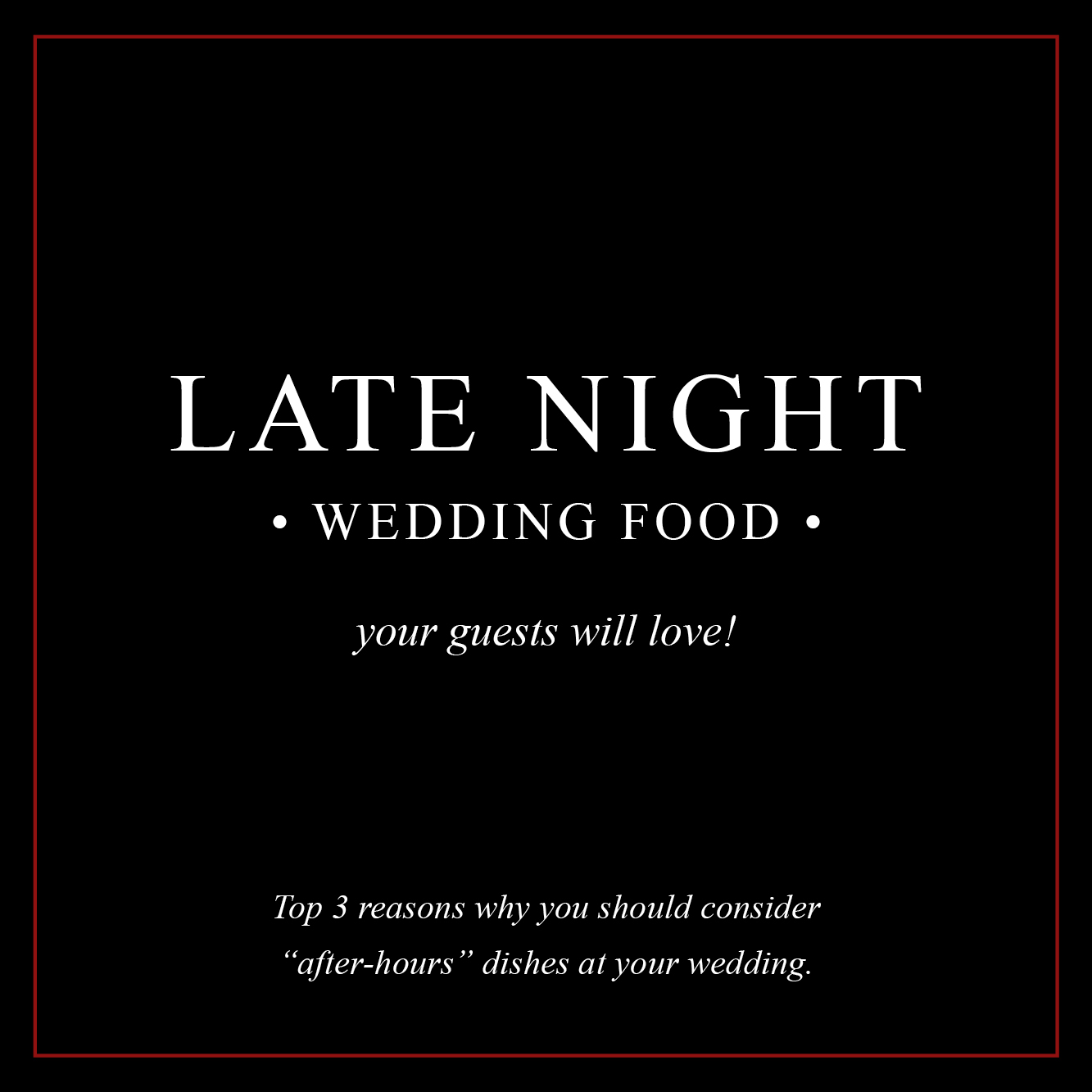 Have you considered adding a late night dish to your wedding? We love the trend, and we're confident your guests will too. As a wedding caterer in Dallas, we've seen that "After Hours" menus are gaining popularity… and it's easy to understand why! Late night snacks are a delectable way to wrap up the night on a positive note and leave a memorable impression on your wedding guests. Here are our top three reasons brides should consider adding a late night dish to their wedding:
Unique: we understand that your wedding is one-of-a-kind. Providing a late night round of milk and cookies or french fry cones is a unique twist on traditional catering options. While After Hours wedding snacks are gaining popularity, you're still ahead of the curve on this trend! Guests won't anticipate this unexpected surprise, and are sure to keep talking about the memorable twist long after your special day has come and gone.
Keep guests happy: People get hungry! Even after a hearty meal, your guests are likely to work up an appetite busting moves out on the dance floor. Keep guests enjoying the party long into the night by providing a little scrumptious sustenance late in the evening. A late night round of food is a considerate gesture that ensures everyone will leave your party in the best of spirits.
Final impression: Serving up a late night dish is an excellent way to leave a memorable impact on your guests. The late night snack may be the last event of your wedding reception, giving guests a positive final memory of the perfect occasion. Make their last impression a great one!
Some of our favorite After Hours foods include:
Mini Burgers
French Fry Cones
Nacho Bar
Taquito Display
Popcorn Bar
Chocolate Chip Cookies
Late Night Breakfast
If you're looking for a wedding caterer in Dallas, please get in touch! We've got a delicious late night menu that we guarantee guests will love. Don't hesitate to call with any questions about catering your special event.