You are cordially invited to Gil's Elegant Catering's next Tasting Event which is scheduled for Thursday September 26th at the Dallas Scottish Rite.
This is a complimentary event and will be the perfect opportunity for you to taste our delicious food, experience our staff and see all that Gil's Elegant Catering has to offer! Not to mention as you walk into the Dallas Scottish Rite, your senses will be dazzled by beautiful flowers, linens, cake, a photo lounge, and so much more!!!
Hurry and RSVP because you don't want to miss this event!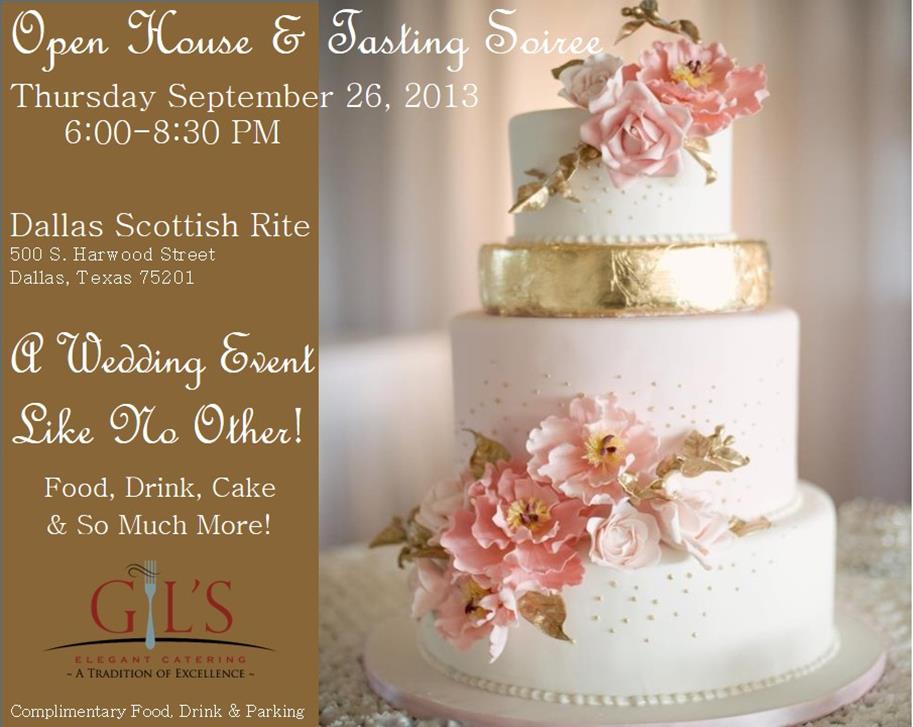 Click here to RSVP to register for this complimentary event.