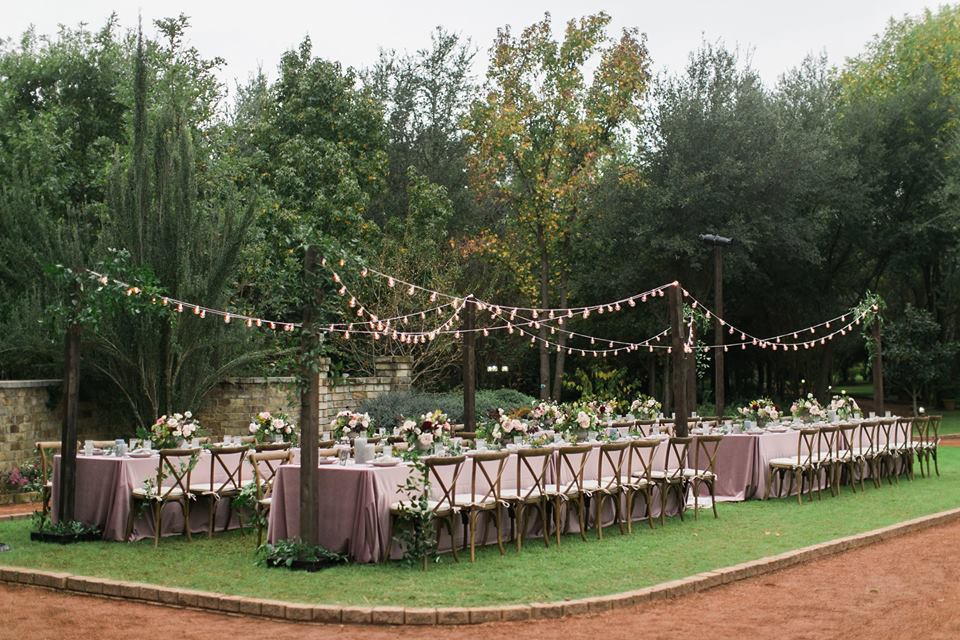 Premier Dallas Caterer
Are you in search of the most spectacular food to accompany your outdoor wedding? Look no further than premier Dallas caterer Gil's Elegant Catering! Gil's has been in business for over thirty years, so we have plenty of experience. We know exactly what's necessary to make the couple and their wedding guests happy.
What's so special about this premier Dallas caterer is that we can fit the particular needs of each of our clients. With an outdoor wedding comes lots of options. For a summertime wedding, a more casual Texas barbecue may be the way to go. Or the bride may want to maintain the formal feel of a wedding on an elegant patio. Gil's is able to achieve whatever the couple is looking for. And our food and service always exceeds expectations!
Gil's caters at more than 70 venues in the DFW area, many of which would be perfect venues for an outdoor wedding, like the Dallas Arboretum. We offer a wide variety of menus for our brides and grooms. For a slightly more casual outdoor celebration, we offer buffet options. These include great dining choices for an outdoor wedding such as a chip and dip station! Tropical pico de gallo and guacamole would be an ideal appetizer for a summertime wedding.
This premier Dallas caterer also offers more formal seated dining options with delicious salads and entrees. This option is more elegant and would be the perfect fit for a traditional patio dinner.
And we can't forget about dessert! Gil's offers the most delectable displays for cupcake stations, shortcake buffets, hot chocolate stations, cheesecake martini bars, and more! We can also provide a unique s'mores station, the perfect option for an outdoor wedding. Gil's provides a selection of graham crackers, chocolate, and marshmallows along with a cast iron skillet that's perfect for roasting s'mores. It's definitely an ideal dessert choice for an outdoor wedding.