Tomorrow is the day! The best day of the year-Halloween. Personally, I cannot get enough of Halloween and ever since I was a tater-tot I was obsessed with the candy, costumes, and overall atmosphere of Halloween. All of the best movies and tv series would play, including: Hocus Pocus, Goosebumps, Halloweentown, and of course horror movies (which I wasn't allowed to watch since I was little) But as you know, every little kid sneaks out of the room and hides quietly behind the wall, poking their head out trying to catch a few glimpses of any tv or movie that is on past their bed-time, and that was me! Keep in mind that I am a 90's baby-so these movies and shows were right in my prime 🙂
This year, I threw a Halloween Bash at my apartment. Instead of being girly and sparkly, I went full force with spooky creations and more, but kept a fun-spirited ghoulish vibe.
To make your party a success-use fun food names such as: Scarecrow Screwdriver, Candyman Caramel Apples, Poltergeist Peanut Butter Grave, Omen Orange, and more! I simply thought of famous horror movies and placed them in-front of the food and drink. Also, get in touch with your scary side-embrace your fears, such as spiders! I absolutely am terrified of spiders-and yet had plastic ones covering my entire apartment!
Release your inner Martha-and have a monster mash!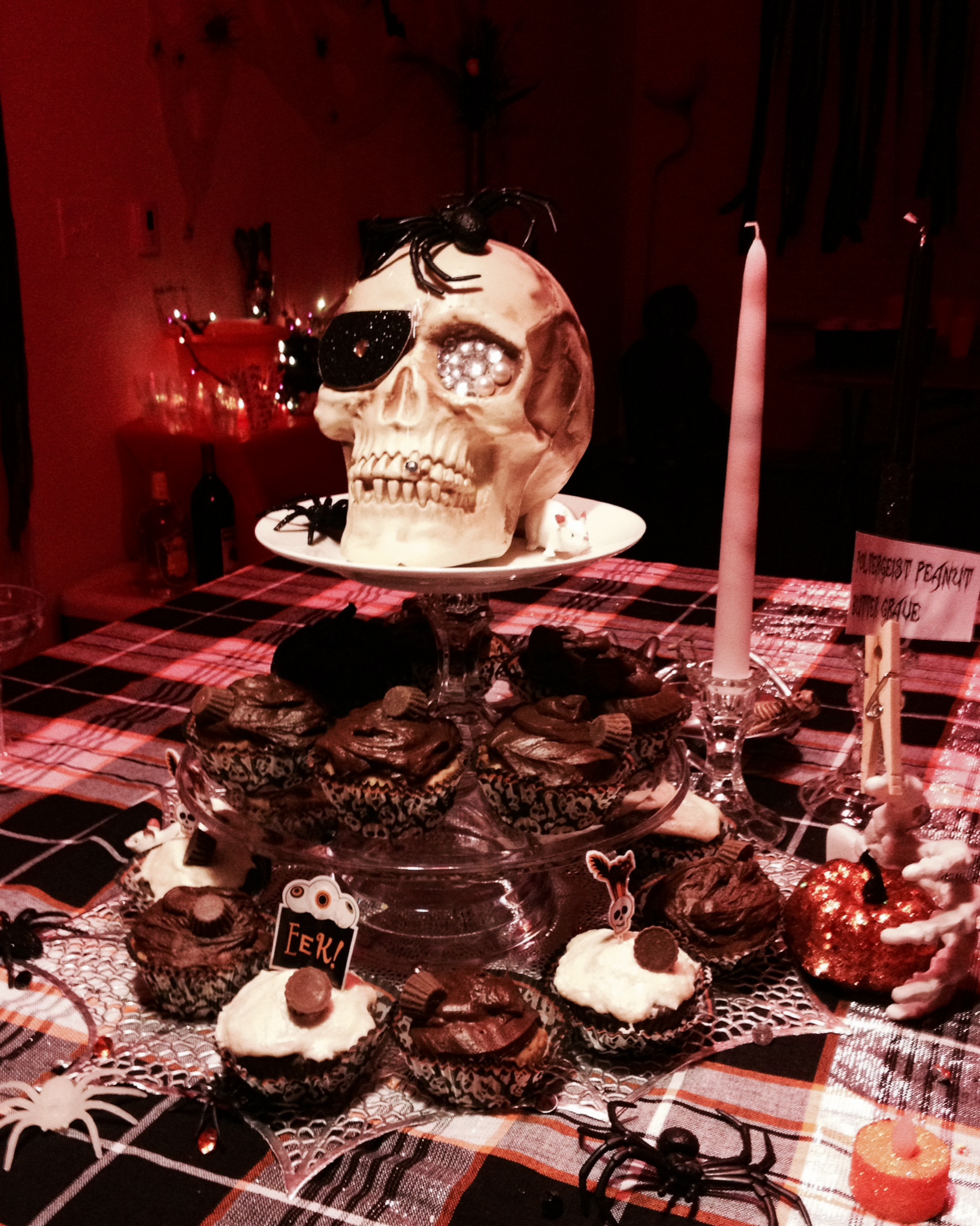 Have a Super Spooky Hallow-Scream!