Vibrant Springtime Recipes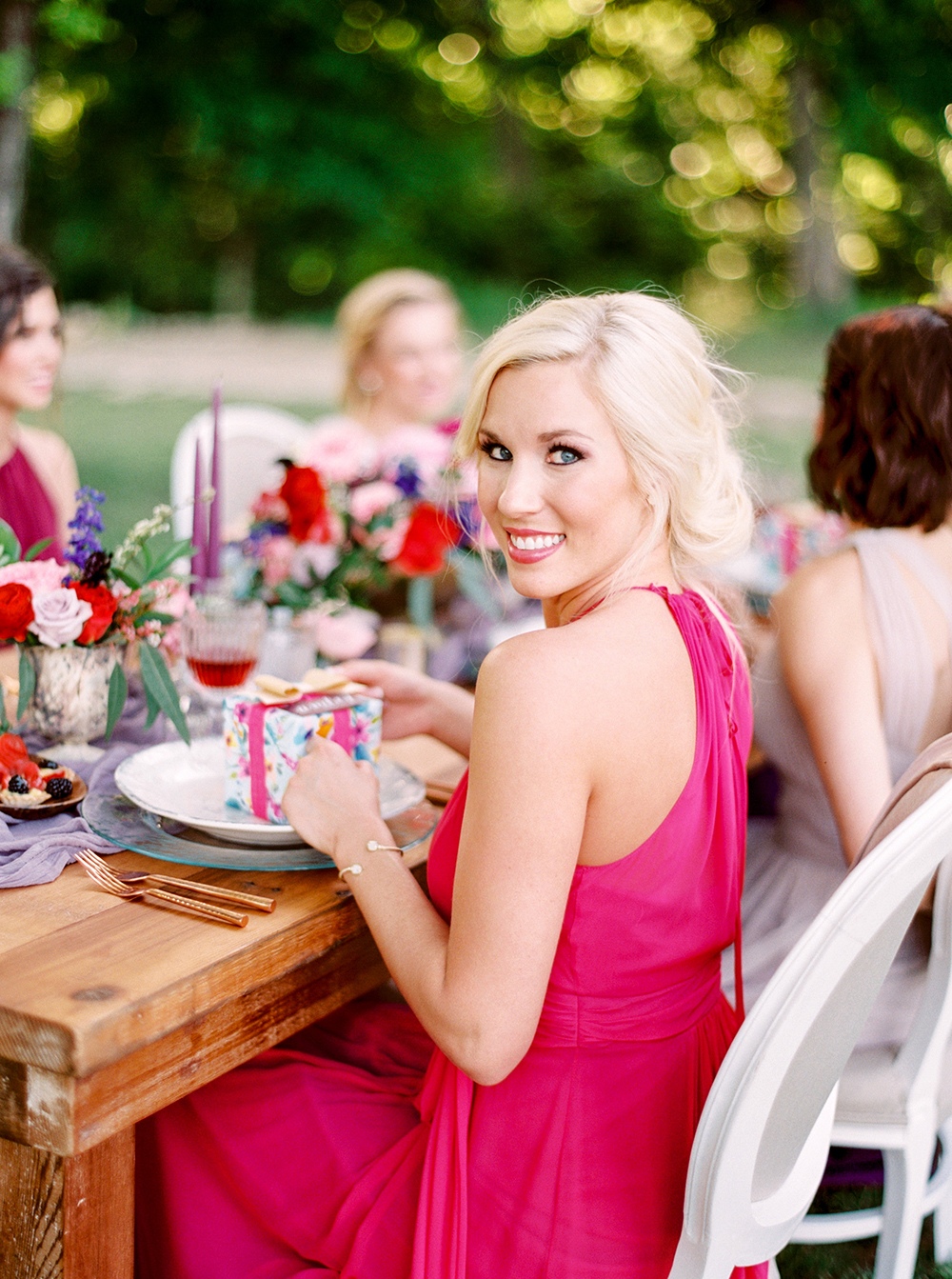 Bold spring flavors are some of the best event menu items!
A spring season inspired menu is nothing if not colorful, flavorful and refreshing. And with the Texas weather approaching its hottest, we could do with the refreshing! We've curated some lip smackin' springtime recipes that would be perfect for your next dinner party – recipes straight from the Gil's kitchen, that'll make you taste the spring season!
Seared Ocean Trout, Mashed Fava Beans, and Hon Shimeji Mushrooms
Ingredients:
4 pieces 6 oz. ocean trout

1 lb. hon shimeji mushrooms, roots removed and separated

1 cup fava beans, peeled

1 cup English peas, peeled

1 shallot, minced

2 T. parsley, chopped

2 T. butter

4 T. Crème fraiche
Recipe
Blend the fava beans and peas in a food processor to create a coarse paste. Add the minced shallot in a little olive oil over low heat. Add the fava bean-pea mixture to the shallot and mix well. If needed, add a splash of water to keep moist. Season with salt and pepper and fold in the chopped parsley. Reserve.
Season the fish with salt and pepper and set aside. Put a heavy bottom sauté pan over high heat; add enough oil to cover the bottom of the pan and take the fish – sear flesh side down for about 2 minutes. Lower heat to medium and let fish cook slowly for 2-3 more minutes. On another burner, heat another sauté pan over medium heat, add butter and sauté the mushrooms until tender.
To serve, put a spoon of the fava bean/pea blend in the center of a plate, add a little mushroom on the side with the fish on top. Garnish with the crème fraiche and a few pea shots.
Beet & Strawberry Salad with Strawberry and Poppy Seed Dressing
This salad is not only deliciously colorful but also a blast of antioxidants – something your skin would be thankful for!
Ingredients:
For Salad:
1 bunch red beets, medium

1 bunch yellow beets, medium

2 pints fresh red strawberries

10 oz. arugula

3 oz. goat cheese

Aluminum foil (to wrap the beets)
For Dressing:
1 cup fresh strawberries, sliced

1 tbsp. poppy seeds

6 tbsp. apple cider vinegar

2 tsp. sugar, granulated

1/3 cup olive oil

Salt and pepper to taste
Recipe
Preheat oven to 425*F. Coat the beets in olive oil and wrap them up in the foil. Roast them directly on the preheated oven rack for an hour. Pierce them with a fork to check if they're done. Let them cool, then peel off the skin and chop into square-shaped chunks.
To make the dressing, combine all the ingredients in a blender, except the oil and the poppy seeds, and blend until smooth. Then slowly add oil to the blender and blend for 5 seconds.
Transfer the arugula and beets in a large mixing bowl and drizzle the dressing generously. Add the poppy seeds and crumbled goat cheese on the top while serving.
Chilled Snap Pea Soup
This snap pea soup is really easy to prepare and it's perfect for those spring evenings when there's a slight chill in the air.
Ingredients:
1 lb. fresh snap peas

1 shallot, mined

1 clove of garlic, minced

1 cup whole milk

3 cups buttermilk

1 tbsp. butter

1 tbsp. kosher or Himalayan salt
Recipe
Sauté the garlic, shallot, and the peas in butter over a low heat until they tender. Then, mix the sautéed ingredients with the rest of the ingredients in a blender and puree until smooth. Add seasoning to taste.
Asparagus with Turmeric-Spiced Almonds
This sweet-spicy asparagus recipe is a must have for your rehearsal dinner.
Ingredients
1/3 cup almonds, sliced

1 lb. asparagus, soft stems, 3-inch pieces

1 tbsp. agave nectar

1 pinch turmeric

1 pinch ground cumin

1 tbsp. lemon juice, freshly squeezed

1 pinch sea salt

1 1/2 tbsp. grape seed oil,
Recipe
Preheat the oven to 325*F. Cover a baking sheet with some oil and set aside. Take a small bowl and mix the turmeric, salt, cumin and agave. Then slowly add the almonds as to coat thoroughly. Spread the coated almonds on the prepped baking sheet and bake for 6-7 minutes until light golden. Set aside.
Set a large heavy skillet over medium heat and add the remaining oil. Then add the asparagus and cook lightly for 5 minutes until soft. Take a serving dish and add the asparagus. Top with lemon juice and almond dressing.