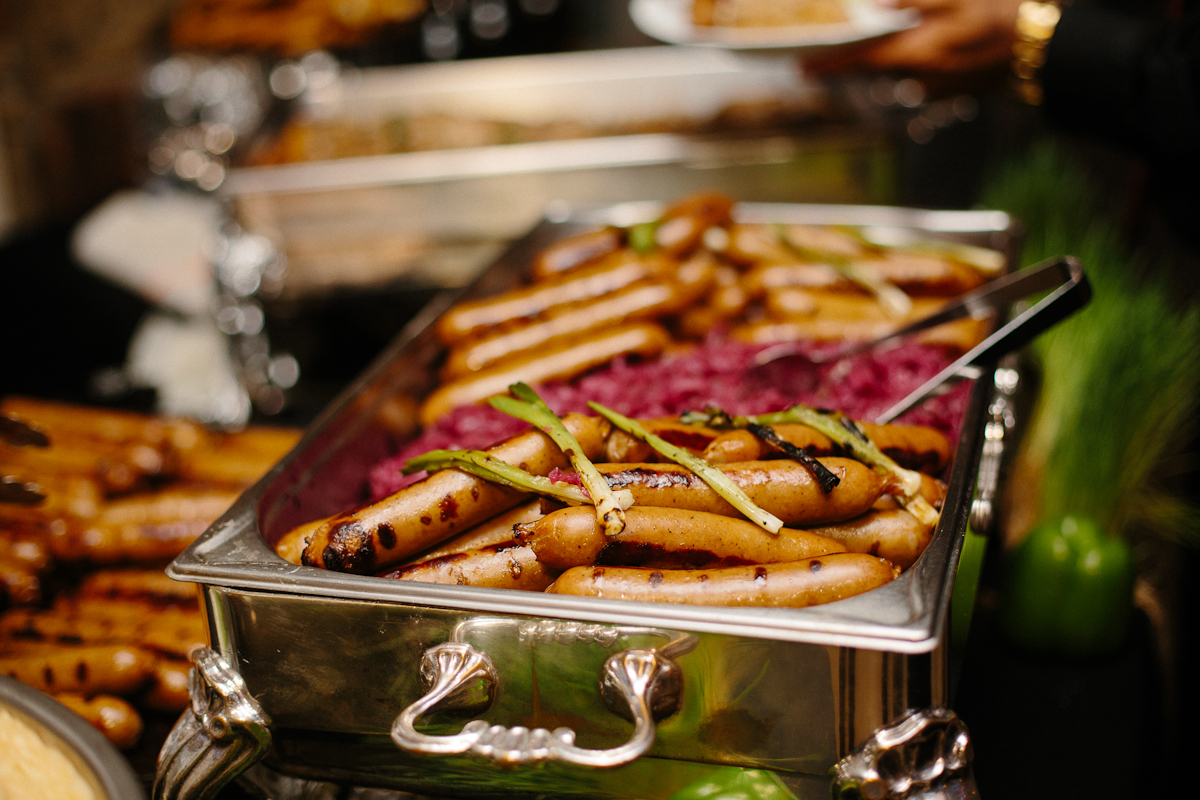 Gil's Elegant Catering is gearing up for the summer months ahead and with that come our most popular summer wedding entrees. Take a look and see if you would like to serve any of them at your wedding or next event.
Texas House Smoked Brisket with Tangy Barbecue Sauce
With the bold flavor of smoked brisket, you want a barbecue sauce that is rich and loaded with flavor. This classic style barbecue sauce has that perfect combination of tangy sweet with a hint of heat that is perfect for barbecue brisket.
Stuffed Chicken with Brie, Sun Dried Cranberries, Apple and Sage
This is a deliciously different departure from bland baked chicken. This stuffed chicken is filled with a savory-sweet stuffing of Brie, sun dried cranberries, apple and sage. The makings for a moist, flavorful and juicy entree.
Sweet & Spicy Guava Rubbed Pork Cutlets with Papaya & Key Lime Salsa
Spicy, sweet, fragrant and savory, the Guava Rubbed Pork Cutlets blend together the extraordinary tastes of the Cayman Islands for a new take on traditional pork chops. Serve a fragrant pork dish for a sweet and spicy dinner on a summer evening.