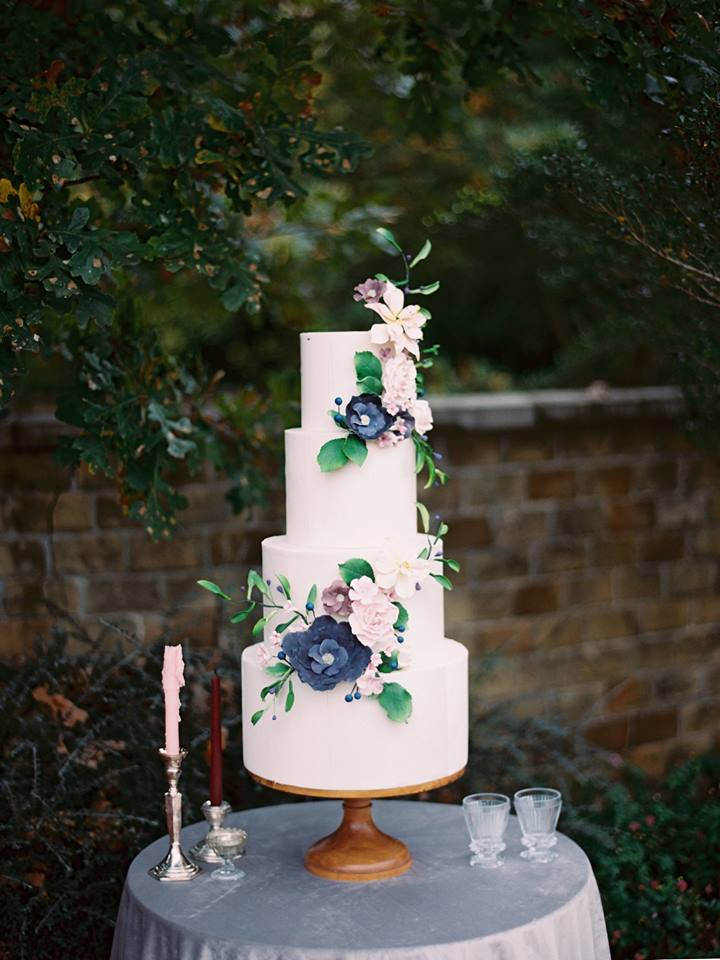 A lot goes into deciding which type of cake you want for your DFW wedding. Availability of thousands (okay, exaggerated) of different cake flavors doesn't help either. Then you also have to decide the design of the cake – naked, frosted, or fondant?
Your budget plays a crucial part in the decision process, obviously. Certain elements, like those delectable flowers made of sugar, are more expensive than others due to being more labor-intensive.
Another factor that matters is the weather. What are the conditions of your wedding venue? For example, if it's summer and you are having an outdoor wedding, then buttercream cake will be a bad choice (unless you're aiming for melted-gooey cake).
So, if you're still not sure about the style of your wedding cake, you're in luck. After you've sorted out all the above mentioned details, it's time to choose the perfect style for your cake. And we are here to nudge you in the right direction.
Ask yourself
What does your dream wedding venue look like?
a. A beautiful outdoor garden amid lush greenery
b. A chic loft space
c. A barn, ranch, or club amid mountain
d. A grand ballroom
What would you rather have?
a. Flower crown
b. Veil
This is your wedding flower:
a. Sunflower
b. Calla Lily
c. Peony
d. Rose
This is your wedding color palette:
a. Pop of bold colors
b. Clean white
c. Graphic patterns
d. Soft pastels with a hint of metallic
What is your ideal honeymoon plan?
a. Hiking through the wilderness to spend one-one-one with your hubby
b. A private beach retreat with lots of champagne
c. A trip to Paris (think wine tastings and macaroons)
d. Romantic candlelight dinners in Italy
What are your wedding favors?
a. Small potted saplings
b. Champagne splits
c. Mini pies
Results
If you mostly chose option 'a', then you are clearly a Bohemian spirit. In keeping with the theme, your Boho wedding cake should be naked, with the sole focus on the fillings and layering.
If you mostly chose option 'b', then your style tends to be more Classic. This style of cake is simple yet elegant. The design of the cake is focused on one element like a motif or small flowers, while the rest of the cake is clean finish of white.
If you mostly chose options 'b' and 'c', then your style is Glamorous. These kinds of weddings have stunning details and you can incorporate that into your wedding cake. A humongous cake with tall tiers, elaborate piping, and imperial-looking metallic detailing will be perfect for you.
If you mostly chose options 'c' and 'd', then your style runs toward a Rustic theme. A rustic wedding cake should feel like farm-to-table and delightfully fresh. The design should be simple with elements of greenery here and there, and the ingredients should be fresh.
So there you are. Did you find out what your perfect wedding cake should look like? Let us know in the comments below.