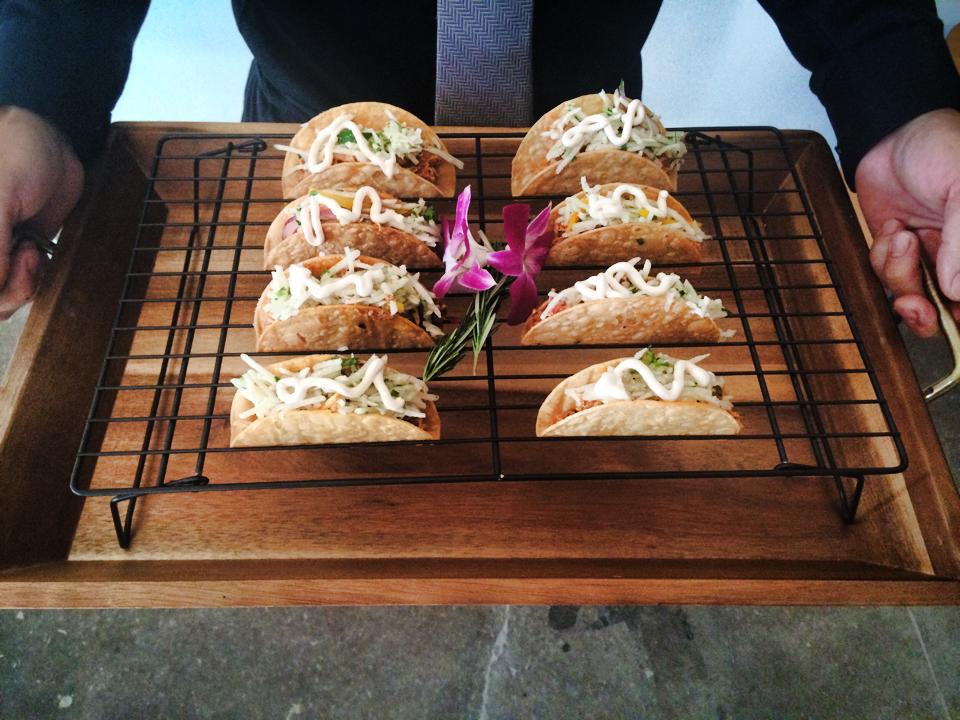 As the trend of serving unconventional food at weddings sees a rise, DFW wedding guests are only too happy to oblige the experimental brides and grooms. Since food is one of the most important element of a party, it makes sense to bowl over your DFW wedding guests with delicacies they'll remember forever.
For brides and grooms who'd love to go the untraditional way, here are 12 delicious and extraordinary wedding food ideas you may not have heard before.
Experiment with dessert
Consider playing up with the wedding dessert. Instead of the same old cupcakes or pies, how about croissants, donuts, or even a mix of two – cronuts! Half croissants, half donuts, these delicious pastries are full of buttery, flaky goodness.
Mini treats
Who doesn't love spaghetti and meatballs? But instead of the classic version, think about the mini style– a single meatball topped with curled spaghetti and a garnishing of sauce. This bite-sized treats are yummy and oh-so-finger lickin'!
Do Away with Cutlery
Offer your guests some delicacies that don't require any utensils – like finger foods or snacks on a toothpick.
Upgrade Your Comfort Foods
Your home-cooked favorites are instantly elevated when served in unexpected ways, like grilled cheese points served with dainty tomato soup shooters.
Try a Late-Night Snack
Keep them snacks coming—mainly after everyone's worked up an appetite on the dance floor. Hold them over with something to munch on, like the mini hamburgers in poppy-seed buns.
Keep It Healthy
Appeal to guests' lighter sides by putting a few delightful good-for-heart options on the menu. A baby-Greek salad for example is a mouthwatering appetizer that is a breeze to whip up.
Include a Beverage
Complement your favorite meal with a cocktail. For a black-tie wedding, try caviar and vodka. Having a more laid back affair? Sliders and a craft beer are just the ticket.
Serve Breakfast for a Dinner Party
Breakfast is always a hit among the crowd, so why not serve it at your wedding? A bacon cup filled with scrambled eggs is a sophisticated twist on the classic morning staple.
Let Guests Help Themselves
A lavish buffet is a great way to ensure everyone gets what they want, but it also creates an appetizing central point. One tasty buffet option is a cheese station with a collection of mild and strong flavors, different textures, and cow, goat, and sheep cheeses. Add labels so guests know what they're diving into, and then pair them with breads, fruits, and nuts.
Raise Your Drinks
Think shots are only for frat parties? Think again. Wedding-worthy sangria-inspired gelees are infused with sweet wines and subtly undercut with citrus flavors, making them elegant and delicious.
Make It Collaborative
A DIY food station is a great conversation starter that allows everyone to help themselves. An adult snow cone station stocked with cups, crushed ice, and peach daiquiri, mojito, margarita, and cosmo, cocktail syrups.
Dessert Time
Though dinner is the main course, delicious desserts will ensure your wedding ends on a sweet note. One surprising option? Try nutmeg-dusted beignets served with mini malted milkshakes.