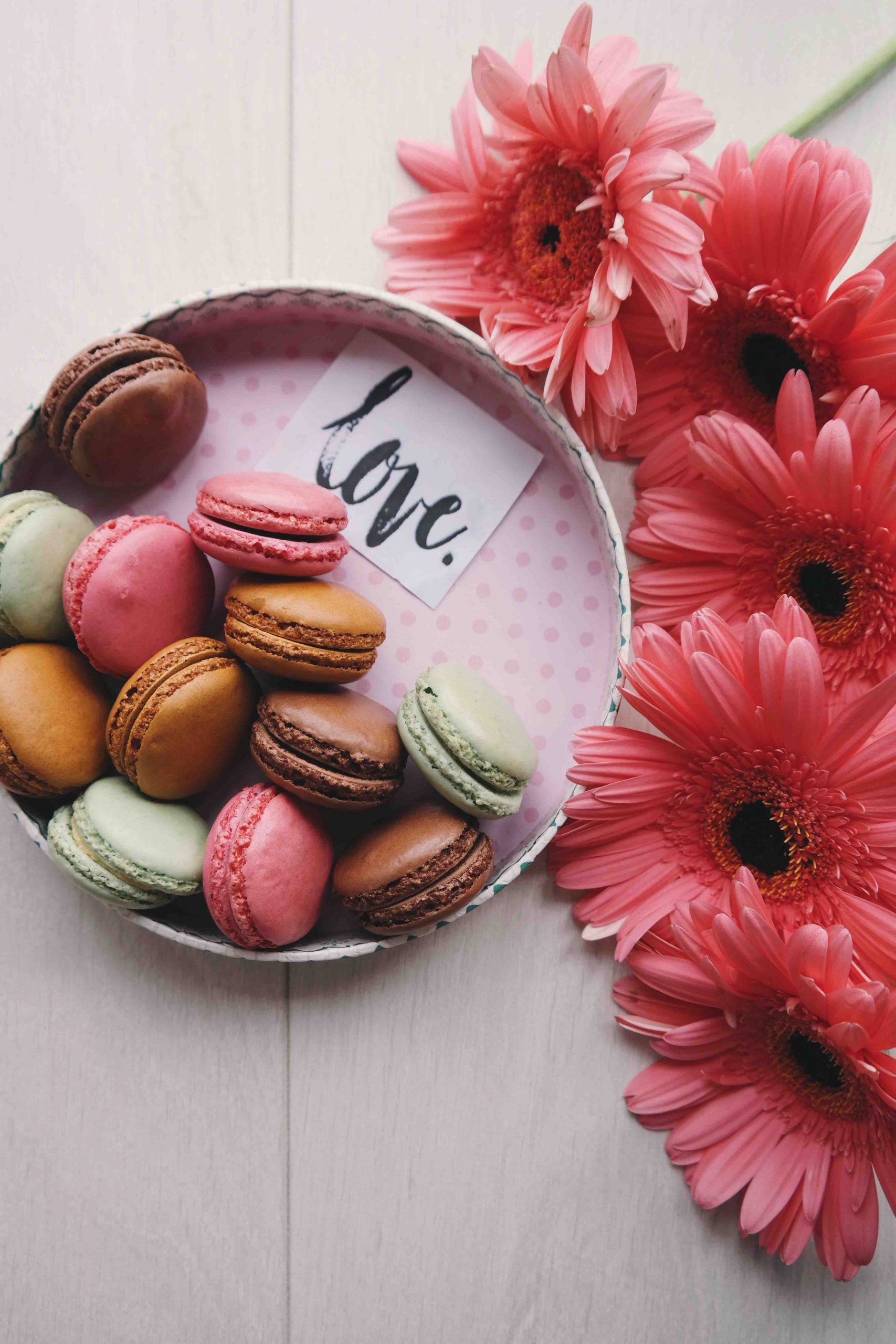 Nothing says you care like food does. We've rounded up some delectable treats and eats below for your significant other or your guests. Warning, you might have a hard time not eating them all yourself.
Valentine's Day Floats
You'll need 2-3 scoops raspberry sorbet, 1 cup pink champagne, and fresh raspberries for garnish. Place scoops of sorbet in large wine glass. Pour champagne over the sorbet, then top with raspberries. Now you have a simple, elegant float to empress your guests. For more Valentine's inspired drinks visit here.
Heart-shaped Macarons
These cinnamon spiced heart macarons are the perfect way to celebrate Valentine's Day. Make them for your guests or simply make them for you. No one will judge you if you can't wait to devour these yummy pastries.
Dipped in Chocolate
Who can resist chocolate dipped strawberries and cupcakes? Our suggestion? Combined them to make the ultimate Valentine's Day treat. You can get the recipe here.
Blush Colored Cookies
These cookies are stunning to look at and eat. They are a beautiful blush color accented with white chocolate chips. What makes them even better is they are easy to make, requiring only four ingredients. For the full recipe visit here.
Say it with Cheese
Almost everyone loves cheese. If you do we definitely recommend trying these Mozzarella Cheese Hearts with Red Pepper Pesto. They are absolutely delicious.