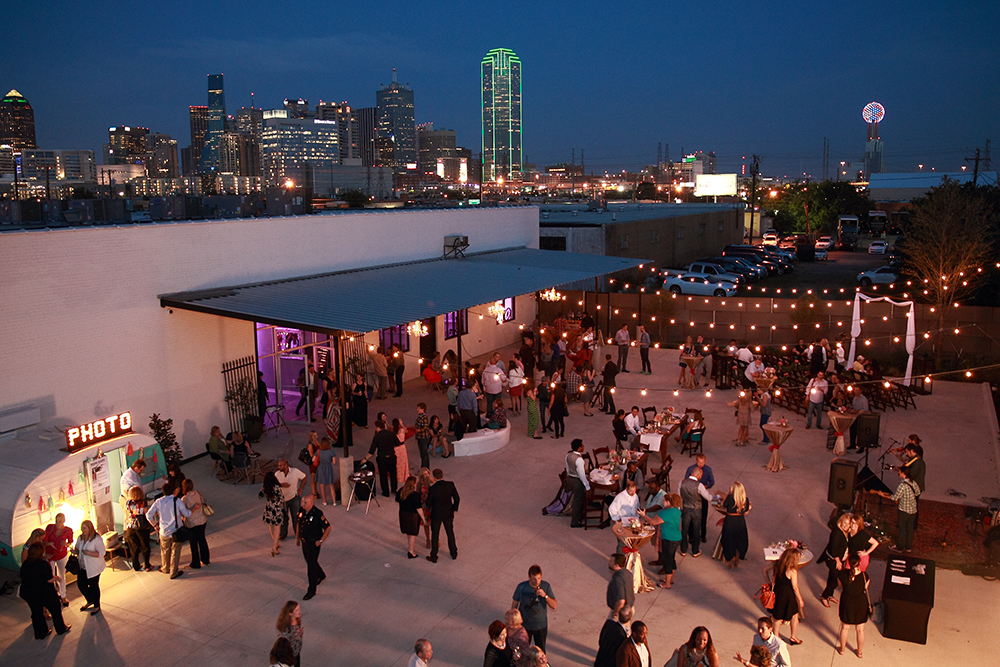 Exclusive Caterer
This is a fantastic venue that Gil's is the exclusive caterer for. When you book a wedding, or any other event here expect the ultimate Dallas experience. Not only will you get our catered food, but you will get incredible views of Dallas at this downtown venue. Have all of your guests step out onto our string-light patio for a beautiful view that will only add to your wedding. 
Our space was recently updated, and is a versatile blank canvas that can be transformed into what you want it to be. The space can be used as is to make a modern minimalist vibe or can be turned into the lavish wedding of your dreams. Be ready to perfectly customize our space to exactly how you have always pictured your wedding. There is even indoor vehicle access for photo booths or wine trucks. When we say that it is a versatile canvas, we fully mean it.
Another great thing about The Empire Room is that the space can be used for all sorts of events. It is the perfect space for fundraising events, corporate parties, and of course, weddings. The Empire Room also offers a beautiful, modern bridal suite and lounge so that the bride will feel as special as she is on her wedding day. This suite offers luxury furniture and mirrors to get ready in.
This venue will make your wedding talked about for weeks to come by all of your guests. Not only for the beauty of the skyline and how much you customize the space, but the location is amazing for out of town guests, as well! The venue is in the heart of the Design District. 
If you are interested in The Empire Room on Riverfront Boulevard, feel free to contact them, they love hosting beautiful events and weddings.