Recently, I have turned into a muffin lover! I literally get cravings to eat muffins-but in all honesty, is that a bad thing?
Last night I experimented with my muffin recipe and added chocolate chips, raspberries, vanilla and cinnamon. You may be thinking, 'hum…. what does this concoction taste like?' A fluffy-moist, cinnamon infused muffin, with a hint of sweetness from the chocolate chips, but a slight tart taste from the raspberry. AKA-go make them right now, and you will be a happy camper! In fact, as I am writing this blog, I am eating one of these muffins-good texture and taste, I swear by it!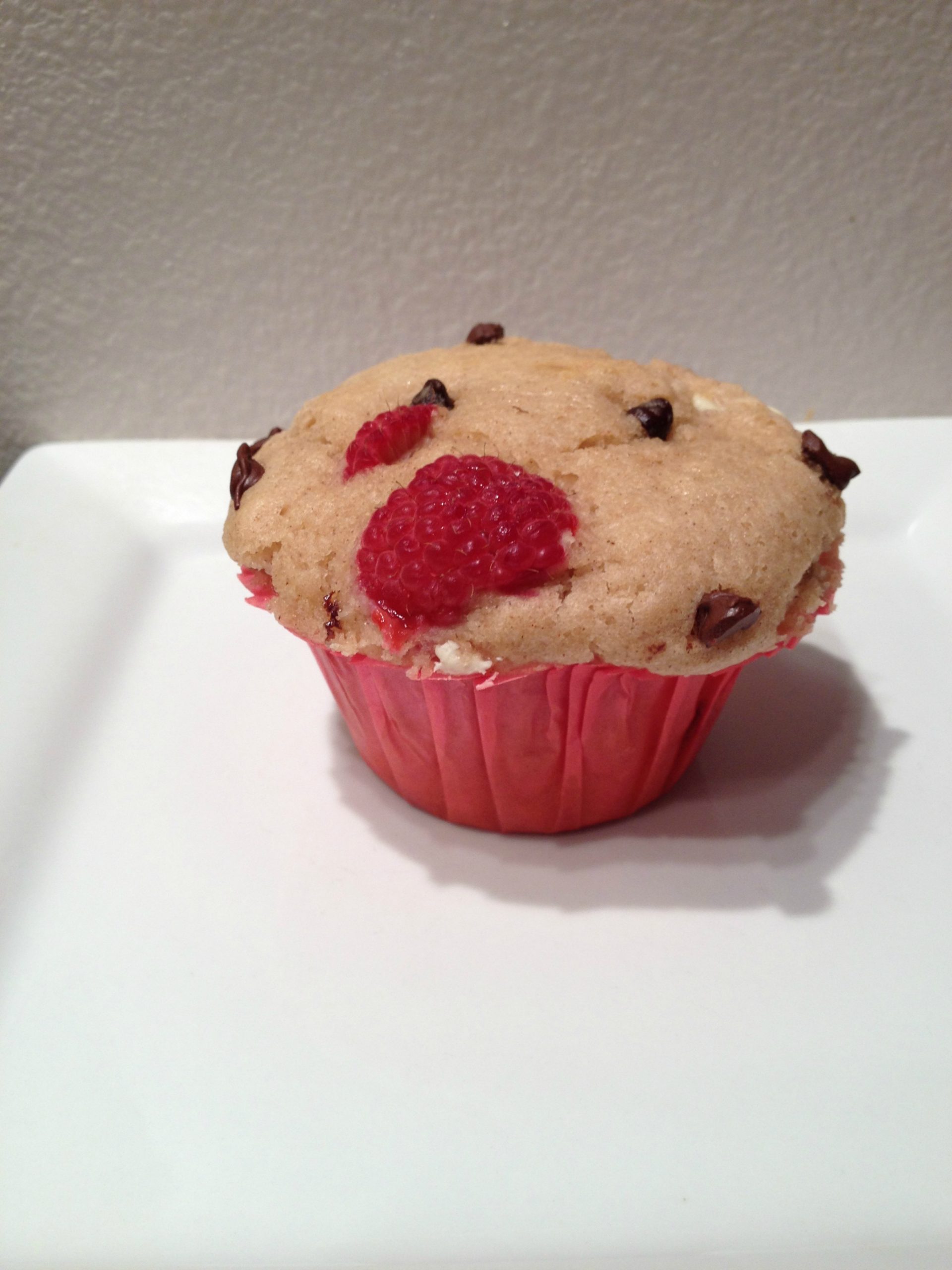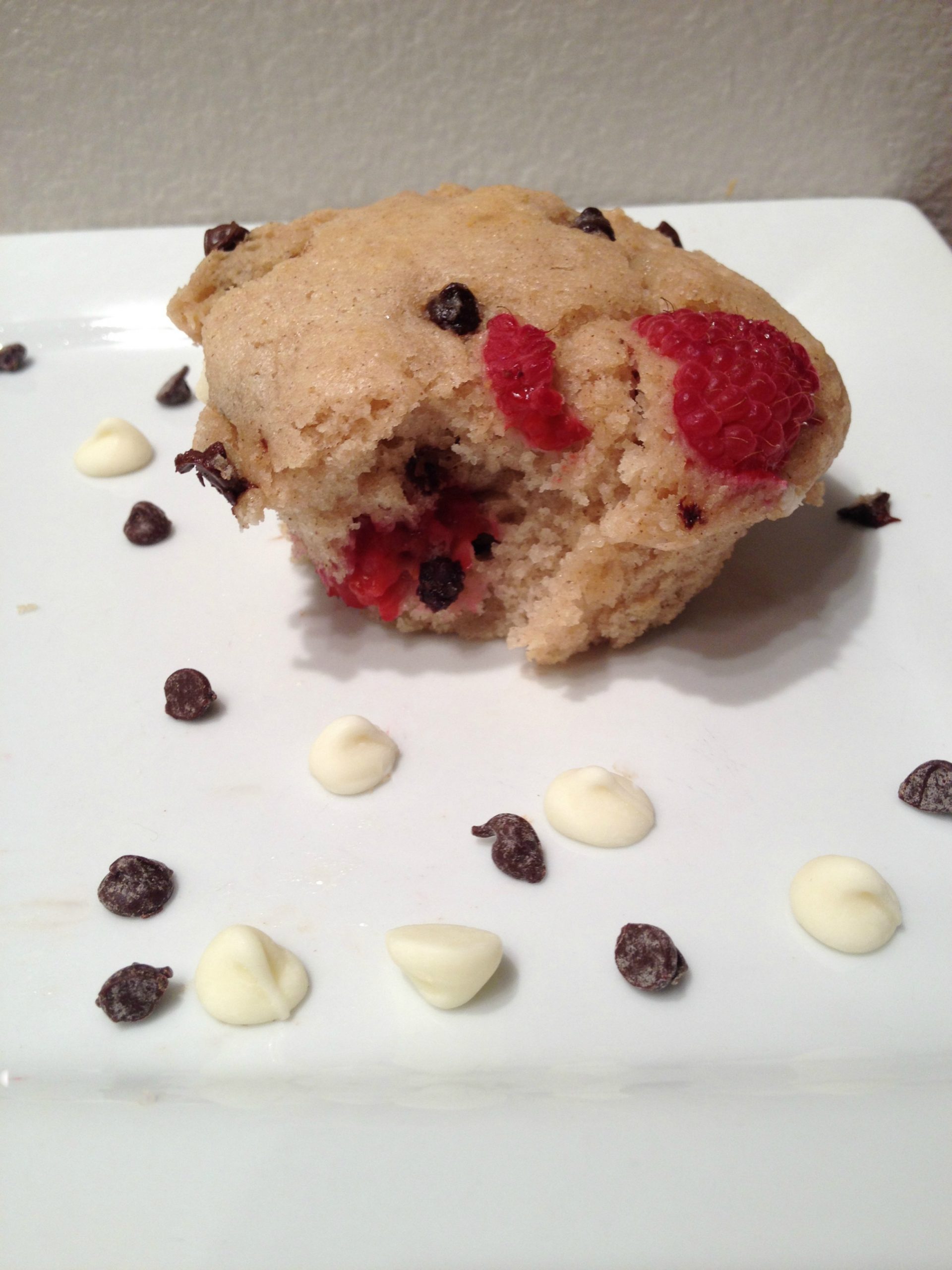 Ingredients:
Muffins:
3 cups  flour
1 teaspoon ground cinnamon 

4 teaspoons baking powder
1/8 teaspoon baking soda
1/2 teaspoon salt
¾ cup (150 grams) granulated sugar
¼ cup (50 grams) light brown sugar
1/2 cup Raspberry and white chocolate yogurt (or any type-adds moisture)
1/2 cup  vegetable oil
2/3 cup chocolate chips: Use 75% white chocolate chips, and 25% mini milk chocolate chips
2 large eggs at room temp.
2 teaspoons vanilla extract
1 cup  milk 
1 pint (about 1 cup) fresh  raspberries, (Split berries in half)
Muffin Coating:
Simple some sugar, and feel welcomed to add a few extra perfectly placed chocolate chips.
Directions:
Preheat oven to 425F degrees. Spray 12-count muffin pan with nonstick spray, or use tall baking cups. Set aside.
Make the muffins: Toss the flour, cinnamon, brown sugar, sugar, baking powder, baking soda, and salt together in a large bowl until evenly combined. Set aside.
In a medium bowl, whisk the brown sugar, yogurt, vegetable oil,  eggs, vanilla, and milk together vigorously until combined and smooth.  Pour the wet ingredients into the dry ingredients and gently stir with a large spoon or rubber spatula until combined. Do not overmix the batter.
Layer 1 Tablespoon of batter into each muffin tin.  Top with broken in-half raspberry pieces, then layer with more muffin batter and a couple more raspberry pieces until you've filled the muffin cups all the way to the top.
Sprinkle each with sugar-large sugar in the raw granules would look awesome!
Bake the muffins at 425F for 5 minutes. Keeping the muffins inside the oven, turn the temperature down to 375F and bake for another 15-16 minutes or until a toothpick inserted into the center of the muffin comes out clean.
Bon Appétit