Growing up I was never a salad eater. But had my mother given me this salad, I would have taken it anytime! This is my favorite salad by bounds and leaps, it is so tasty I could eat it every day! YUMMY! As an extra bonus,this salad can be whipped up in less than 3 minutes-score!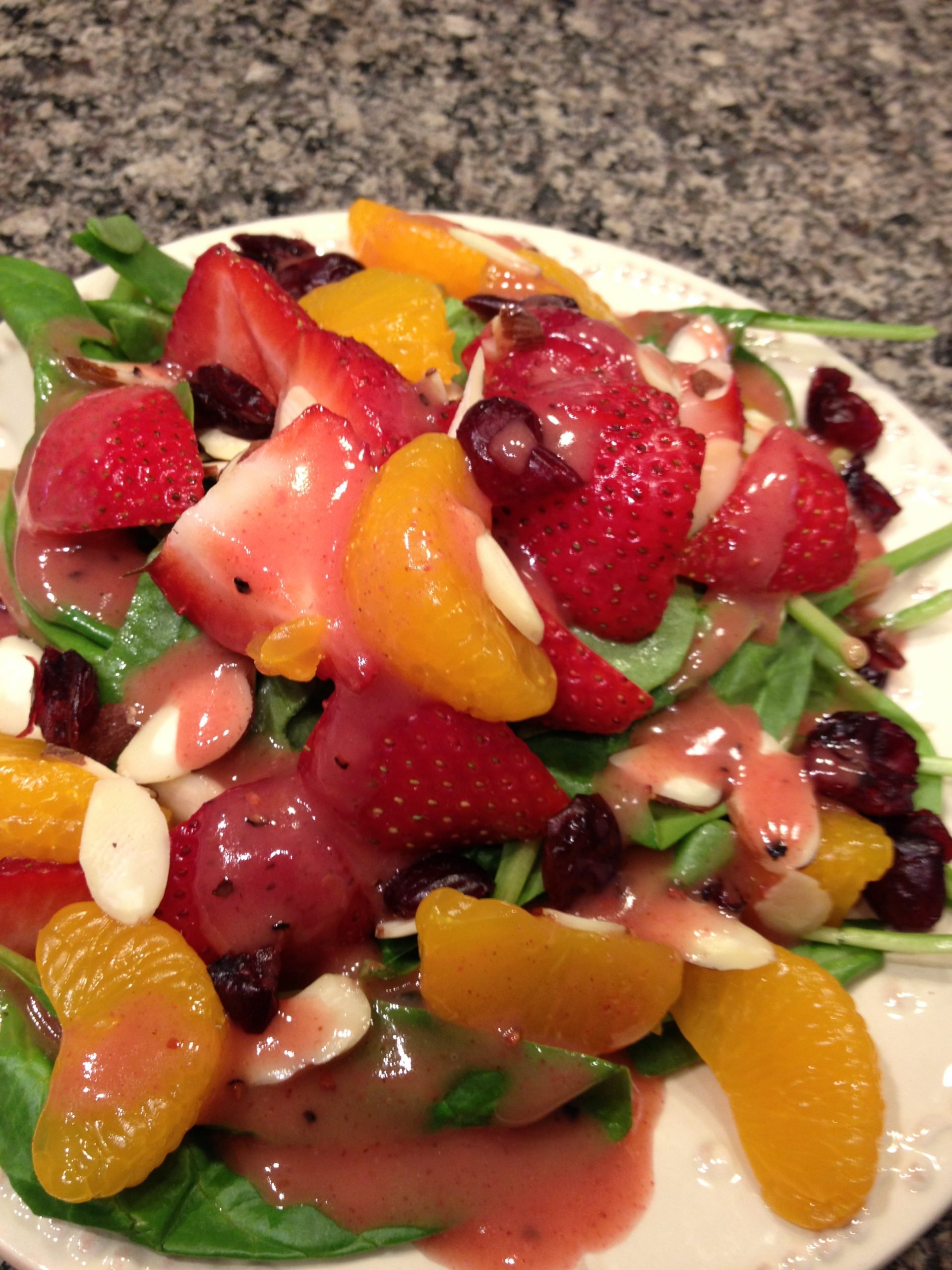 Ingredients:
Strawberries
Canned Mandrian Oranges
Almond Slivers
Crumbled Feta Cheese
Dried Cranberries
Baby Spinach Lettuce is preferred, but an alternative is a Spring Mix.
Raspberry Vinaigrette, I use Krogers but my mother prefers Girard's.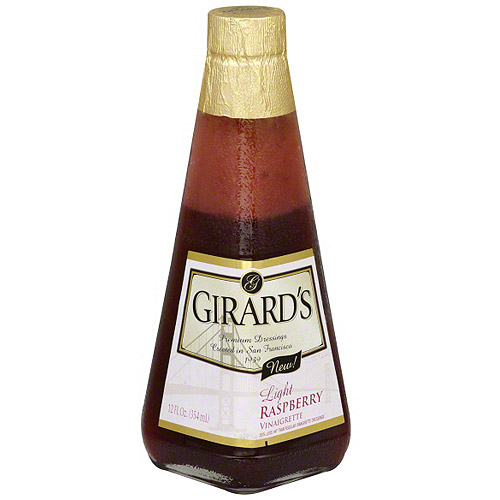 Optional: Chopped Red Red Onions
Directions:
When I mix this salad I always eyeball the amount of toppings. For instance I usually slice 4 strawberries, scoop about half a can of the mandarin oranges(drain the juice and only use the fruit), sprinkle feta cheese, toss in some almonds and I love the cranberries so I make sure there are about 10-15 dried cranberries in each salad. Next drizzle some of your dressing ontop. (for this salad, a slightly heavier dressed salad makes the entire salad taste sweeter, for a more natural/healthy taste-tone down the amount of dressing-but it may be more tart.)
The key is to have the ingredients all be balanced. With this salad, the oranges offset the tart flavor of the vinaigrette, making it a sweet and savory mouth watering dish-tasting like a healthy dessert.
*When you make this for a group, I tend to drain the juice from the whole can of oranges, and toss only the fruit in. Then multiple the other toppings accordingly.
Bon Appétit