I love waffles! …
Waffles with peanut butter, waffles with peanut butter and maple syrup, waffles with just butter and syrup, chocolate chip waffles with syrup, blueberry waffles with syrup, really all kinds of waffles.
The other night I was yearning for my waffle fix (some people choose drugs, I choose waffles) and I had to create a new waffle taste for my palate. Thus I created myself a s'more waffle.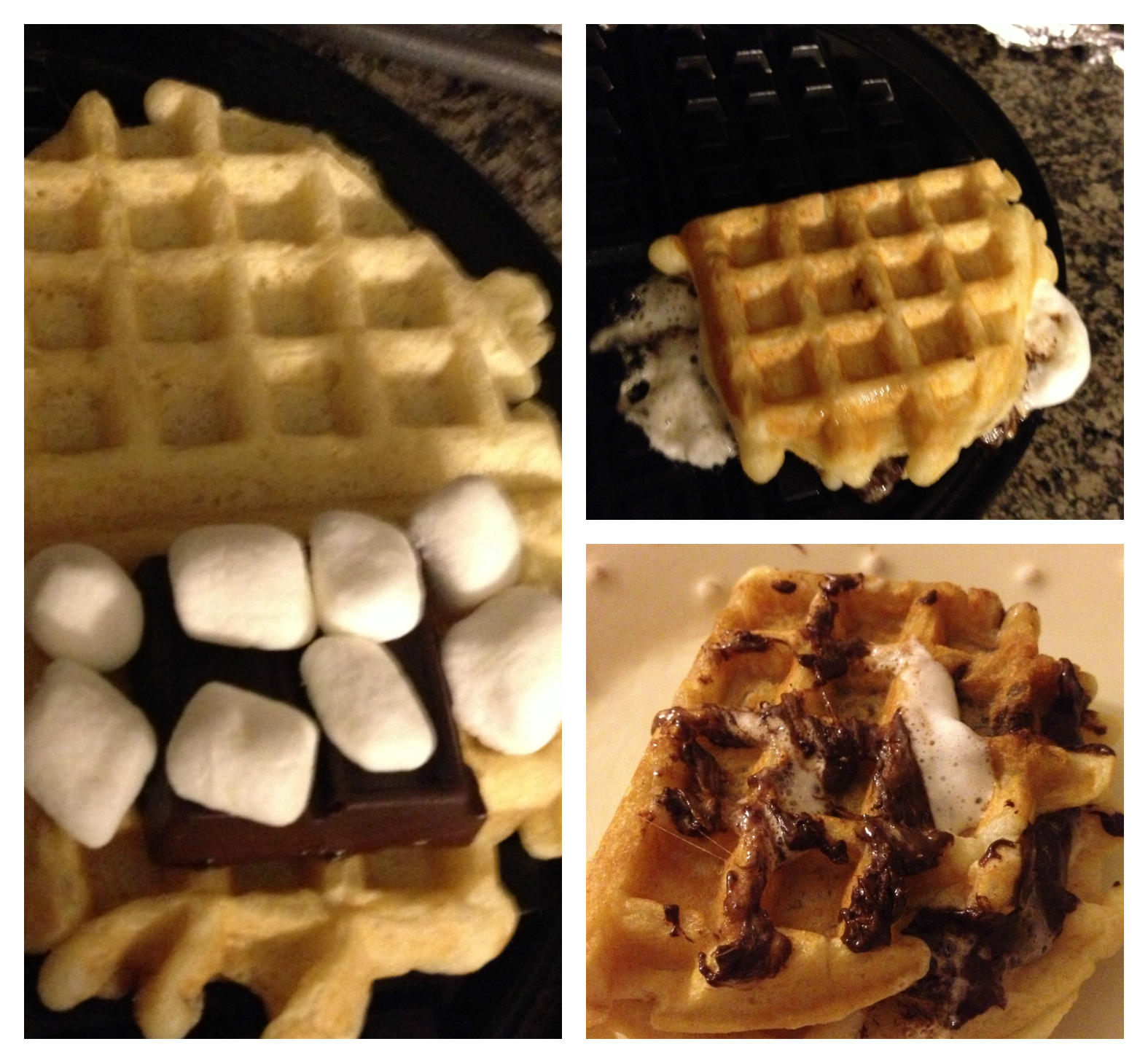 Ingredients:
-Aunt Jemima Waffle Mix (with buttermilk) +just add water!
-small mini marshmellows
-bakers chocolate or any type of chocolate, or fun sized candies work.
Directions:
-Plug your waffle iron in and set it to a medium heat
-mix your batter with water (I always just eye-ball the batter to water amounts to a consistancy that is more thick than liquidy)
-after about 30 seconds open your waffle iron to see that the batter is mostly cooked
-place chocolate and marshmellows on waffle
-fold over the waffle into a half
-close waffle iron for a few more seconds
-open waffle iron and eat!
Gimme s'more waffles please!