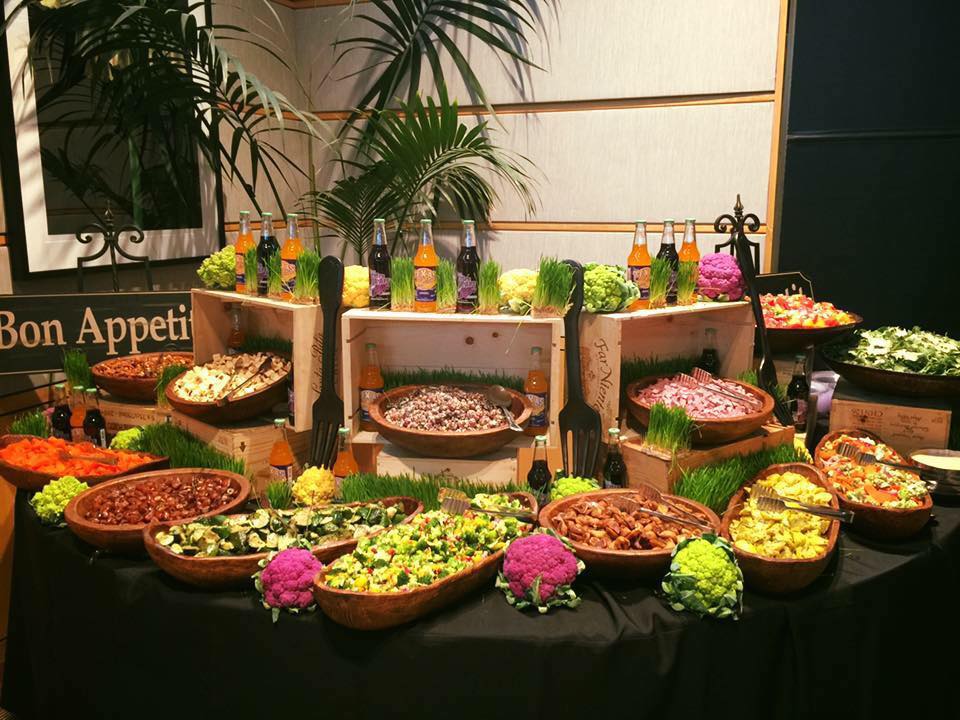 As a Dallas caterer, we know everyone has their own preferences for what tastes good. One crowd pleaser that's taking the catering world by storm is DIY food stations. This build-your-own style of serving allows your guests to pick and choose their favorite toppings. Here are some ideas for your own do it yourself bars.
Bruschetta Bar
Brimming with seasonal produce, cured meats, and cheeses, this build-your-own bruschetta bar is perfect for keeping your guests well fed and entertained. The set-up is simple and the possibilities are endless!
Bagel Bar
Move over donuts – bagels are a healthy option for your brunch reception or post-wedding brunch. Serve fresh mini bagels and traditional accompaniments like cream cheeses, smoked salmon, capers, herbs, tomatoes and cucumbers.
Trail Mix Bar
Even if you want to have a seated dinner you can still have a DIY snack bar filled with your favorite dried fruits, seeds, nuts, pretzels, granolas and candies. We'll make sure your bar stays stocked and is easy to grab and go so that your guests can get back to the party quickly. Pro tip. Give guests their own custom bags to make their own mixes to take home as favors.
Salad Bar
Trying to accommodate different dietary restrictions? Try a salad bar. We can serve your favorite greens from romaine, spinach, arugula, as well as tons of different toppings form cubed turkey, ham, chicken, olives, chickpeas, sunflower seeds, shredded cheese, kidney beans, peas and more. We can also serve potato salads, pasta salads, and bean salads. We also recommend providing fresh fruits for any kids attending your wedding (their parents will love you forever).