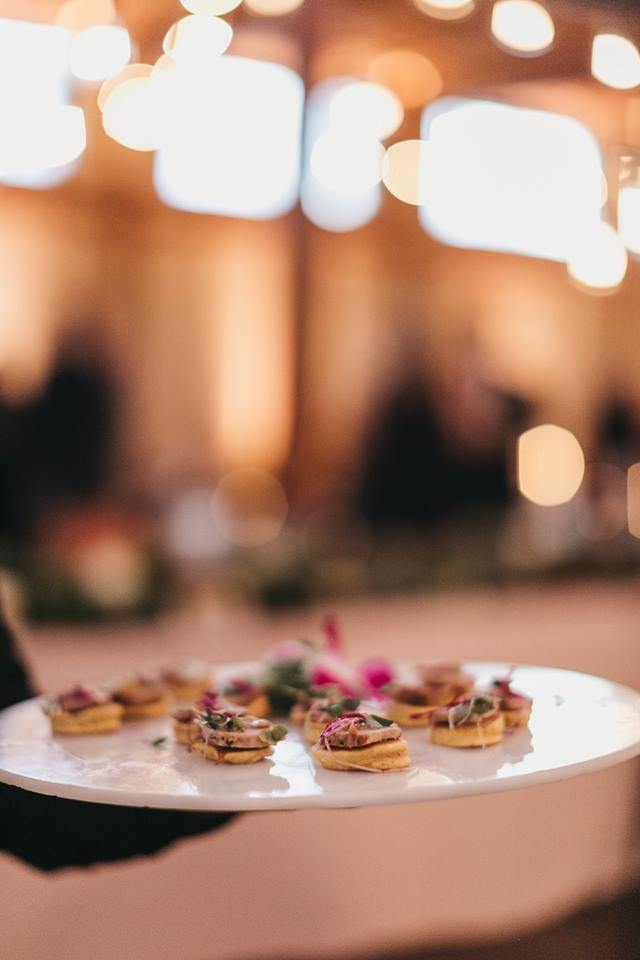 When our customers come to us looking for Dallas event catering they often have a lot of questions. We thought we'd take some time to answer your most burning questions when it comes to your wedding menu.
Is it necessary to serve hors d'oeuvres at the cocktail hour?
We don't recommend serving alcohol to your guests on an empty stomach without offering some snacks, trust us. Offering a few light bites sets the tone for the rest of the evening. However, if your cocktail hour is less than 30 min or you're serving non-alcoholic beverages you might be able to do that.
What are some fun and unique foods I can serve at cocktail hour?
Great question. Check out our fun hors d'oeuvres post for some great ideas.
Do I have to have a vegetarian, gluten-free option, dairy-free or vegan option on the menu?
It's almost impossible to accommodate every dietary restriction, however it's pretty easy to accommodate most diets at little or no additional cost to you.  The easiest thing for you to do is label any allergens in the food and leave a spot on the RSVP card for guests to note their restrictions.
What foods should I avoid serving?
In general many people don't like fish or spicy foods so we suggest not serving it as a main course unless you're giving guests a choice of entrée. Also avoid messy foods like lobster or crab so guests don't have to worry about the potential of staining their clothes. And finally, think about the season. Pipping soup doesn't make a lot of sense