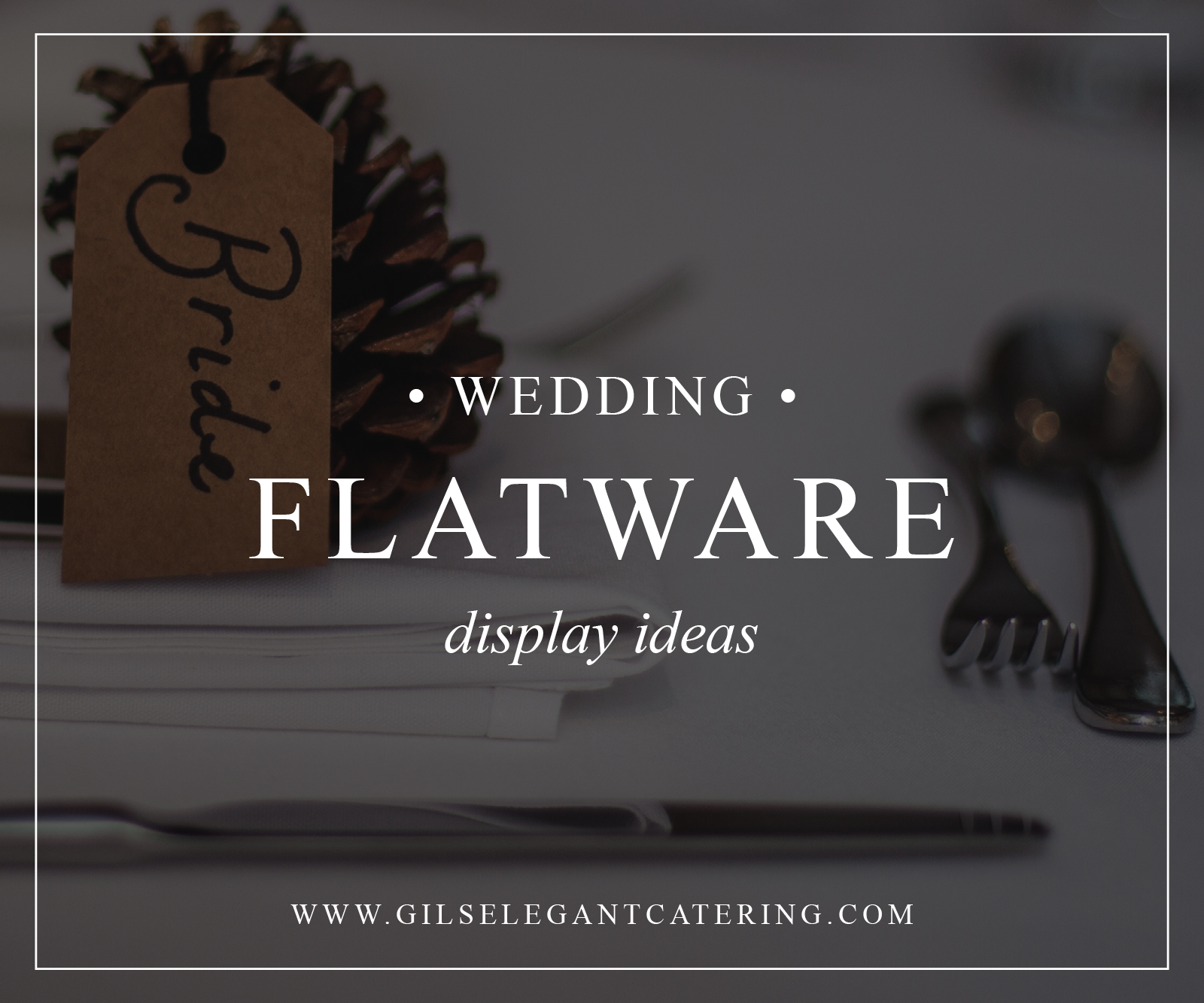 Can you believe summer is flying by so quickly? It seems Fourth of July came and went in a flash. With a slew of weddings and events on our books, we've been keeping busy. Thanks to a packed Dallas wedding caterer calendar, we've had the opportunity to take note of some outstanding flatware display ideas over the years. Today we're bringing you a few of our favorites!
We recently filled you in on the "modern classics" of today's wedding place settings. These popular choices for today's brides are elegant and classic, yet not outdated. As we mentioned then, flatware arrangement is one opportunity to put your own twist on classic settings. Today we're bringing you a few of our favorite flatware display ideas for the modern couple! Take a look at some options for creative yet sophisticated flatware placement at your wedding reception.
Traditional: you can't go wrong with traditional settings, even in a modern wedding. If you want to keep the elegant feel of a traditional setting, here's the layout you'll want to follow. Place the fork to the left of the plate on top of a folded napkin. The knife goes on the right with its blade facing inward toward the plate; the spoon rests to the right of the knife. Easy!
Inside the napkin: for a versatile twist, tuck all utensils into a folded napkin. Use a formal fold to create a pocket for all three utensils; then place the stuffed napkin on top of the dinner plate or to the left of the place setting. Check out Bumblebee Linens for intricate napkin-folding ideas, or stick with this tried-and-true simple pocket fold.
Criss-cross: this option is an easy way to capitalize on this wedding season's ribbon obsession. Incorporate this increasingly popular trend in your flatware setting by criss-crossing your utensils on top of the plate, finished off with an oversized silk ribbon.
These three easy ways to style your tabletop are sure to impress guests at any event! Delectable food is key to a successful wedding or event, but presentation is nearly as important. Don't let your place settings fall flat; just a few tweaks can transform your tabletop from passé to wow-worthy. Need help? Just ask! Our Dallas wedding caterer team loves to brainstorm unique ideas for your menu and the best way to present it. Feel free to show us your distinctive wedding personality through one-of-a-kind creative ideas.